Safety Harbor SHTF 50BMG BLACK 29" Single Shot pacjage with Exactor rail, Carry Handle, Rear Stock Monopod amd PLANO Hard Case 54" ($500 Value).
We have a permit and have ordered three of these and expect arrival 60-90 days. If you want one of these drop us a email. First come first to have.
The SHTF 50 Single Shot Rifle Package is for those customers that desire a complete .50 caliber rifle with a dedicated lower receiver. If not specified otherwise the rifle package comes equipped with one of our single shot lower receivers and a steel stock. Optional monopod rear stock, bipod and carry handle are available.
What's included:
Single Shot SHTF50
Single shot lower receiver for SHTF 50
SHTF Steel Stock
Specifications:
Receiver: Machined from 4130 Chromemoly Steel
Muzzle Brake: 8 port steel. Threaded to muzzle.
Bolt Head: 2 lug, machined from 4340 Chromemoly Steel
Barrel: 4140 Chromemoly - 18, 22, and 29 inches long - 1-15 Twist
Scope Mount: Aluminum with Picatinney rail profile mounted on the receiver.
Bolt Body: Machined from 4130 Chromemoly tubing.
Muzzle Velocities:
18"Barrel: 2283.57
22"Barrel: 2385.89
29"Barrel: 2561.91
Average of 3 shots.
Temperature was 90+F.
Humidity was 85%.
Ammo: Summit/French Reloaded M33 Ball
Distance from muzzle to chronograph: 20 Feet
Weight:
18"Barrel: 15.5 lbs
22"Barrel: 17 lbs
29"Barrel: 19.5 lbs
Weight includes populated lower and steel stock, Monostock adds an additional 1.25lbs.
"Recently Hank Strange and Peter Palma visited The Safety Harbor Firearms Factory on the West Shore of Tampa Bay in Pinellas County, Florida to take a look at their line of 50 BMG Uppers and Complete Rifles. Including the SHTF 50 Mag Fed Upper Conversion, SHTF 50 Single Shot Upper Conversion, SHF S50 and the SHF R50. These are all very affordable options for the budget minded shooter seeking a 50 BMG option."
Optional Barrett BORS with Leupold Mark 4 4.5-14x50mm Scope
BORS Barrett Optical Ranging System With Leupold Mark 4 4.5-14x50mm LR/T M1 Riflescope Mil-Dot Reticle
The Barrett Optical Ranging System (BORS) is an exciting new development in long range shooting. The integrated electronic ballistic computer couples directly to the rifle telescope acting as the upper rear scope ring. Leupold Mark 4 4.5-14x50 LR/T M1 with Mil Dot scope is included.
Barrett Optical Ranging System (BORS)
• Measures air temperature, barometric pressure, and bore line angle
• Calculates a ballistic solution for a specific user-selected cartridge
• Eliminates the need for "counting clicks", calculating mil dots as target ranges change, or using a handheld computer
• Allows the shooter to focus on environmental conditions, assess the tactical situation, and quickly engage multiple targets at varying ranges
• Takes the mystery out of bullet drop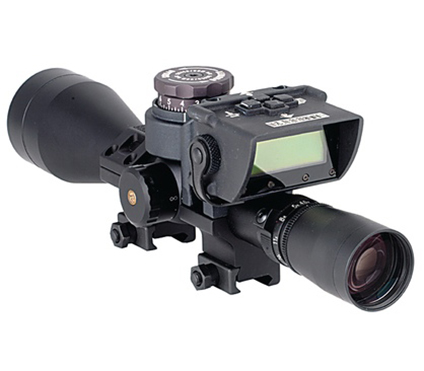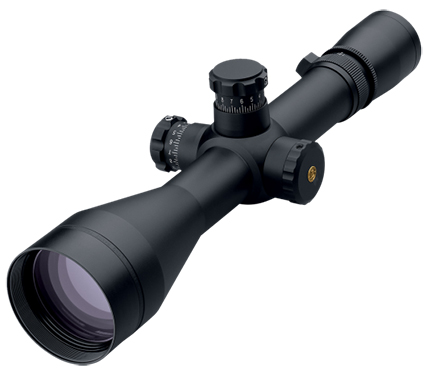 Scope Specifications:
Leupold Mark 4®, 4.5 -14x50mm LR/T® scope (included)
• Audible, tactile clicks
• Mil Dot reticle
• 30mm maintube
• Rugged and waterproof
• Superior edge-to edge sharpness
• Side adjustable for parallax
• Flip-open lens covers
Integrated electronic ballistic computer attaches directly to a riflescope. BORS measures air temperature, barometric pressure and inclination to calculate the ballistic solution for the specified caliber and cartridge. Eliminates the need to count clicks as the distance is shown on the LCD screen.
Model includes Leupold Mark 4 4.5-14x50mm LR/T M1 with Mil Dot reticle. Includes Zero Gap Ultra High 30mm rings, Ballistic Software CD, interface cable, battery and mounting tools
Safety Harbor SHTF 50BMG 29" Single Shot Package
Brand: Safety Harbor 50BMG
Product Code: Safety Harbor SHTF 50BMG 29" Single Shot Package
Availability:

3

$5,599.01

Ex Tax: $4,868.70

Related Products