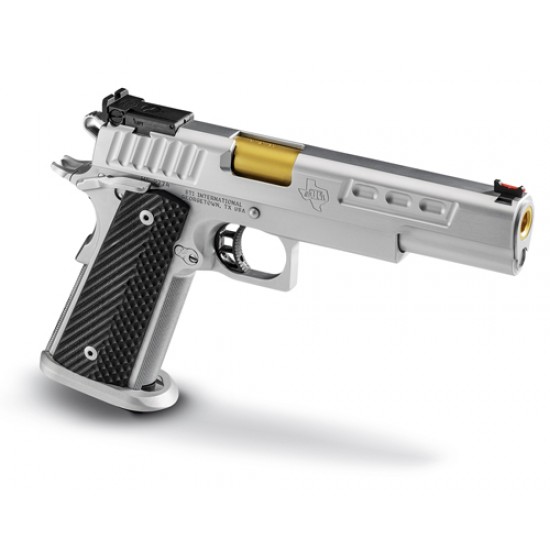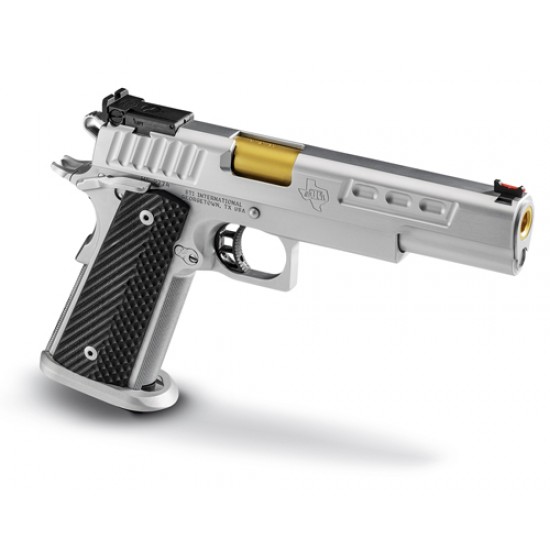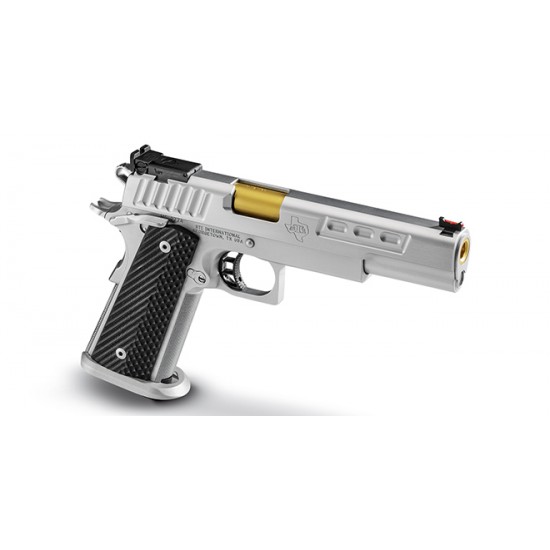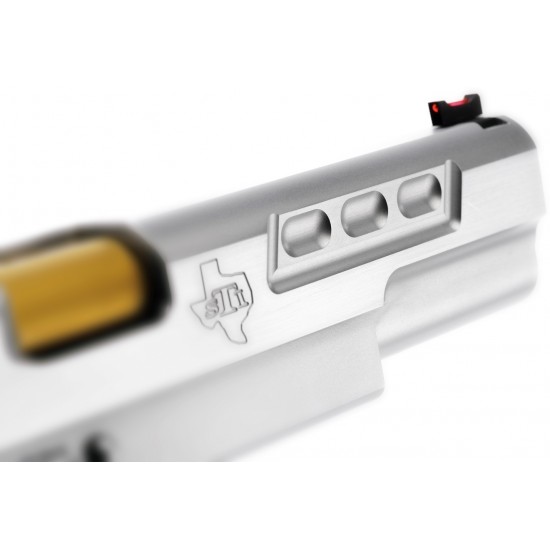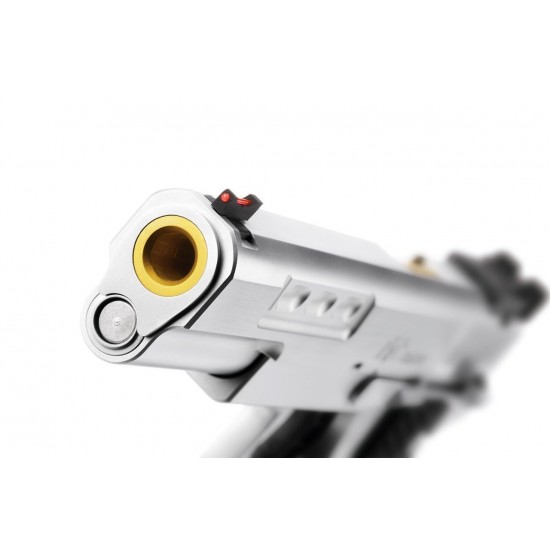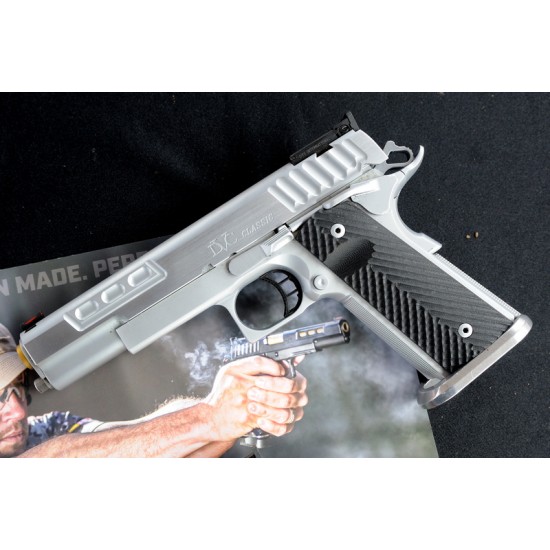 -9 %






STI DVC CLASSIC 1911 40SW
STI DVC CLASSIC 1911 40SW - Comes with 1 mags.
Caliber Options: 9mm, .40 S&W, and .45ACP
Legal for USPSA Single Stack Division, the DVC Classic, like the rest of the DVC Series—is built to win. This gun is perfect for the single-stack competitor with its fully adjustable rear sight, forged Master Series frame and VZ Operator II Grips. The Classic features the same 2.5lb crisp trigger as in all STI DVC guns, along with the same hammer and sear. The hard chrome fnish and TiN BBL coating are sure to last for years of use. This gun also features multiple parts built by Dawson Precision, including; a tool-less guiderod, drilled and tapped extended magazine release, fber optic front sight and ICE magazine well.
PERFORMANCE FEATURES
NEW 5.40 inch Bushing BBL

Finish- Hardchrome
Stock:

1

Model:

STI DVC CLASSIC 1911 40SW

Weight:

1,000,000.00kg

STI