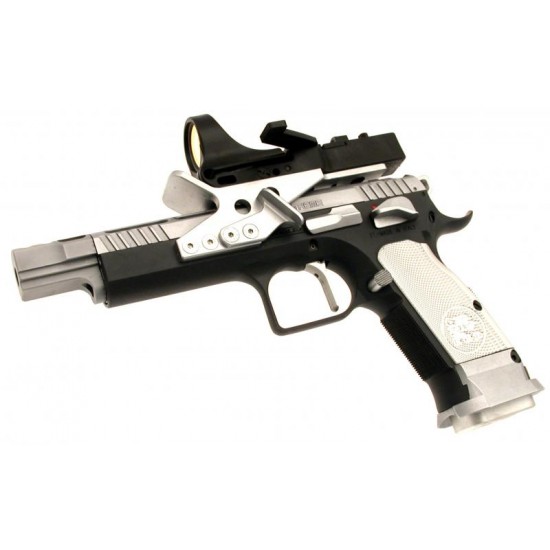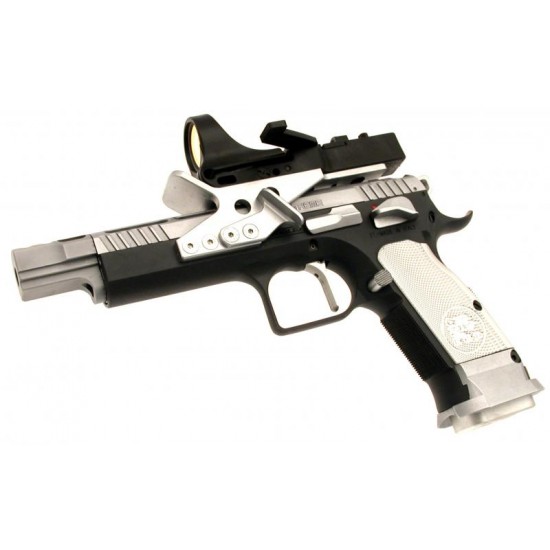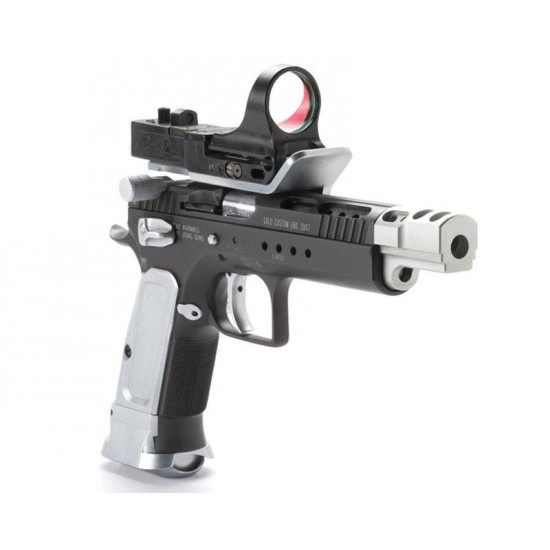 -43 %




Tanfoglio Gold Custom Xtreme 38 Super

Tanfoglio Gold Custom Xtreme 38 Super with 3 spare mags and get an extra Big Stick mag for free.
 Full race single action semi automatic pistol specially made for the i.p.s.c. - open division – competitions.
The pistol will be tuned and the trigger job will be done by our custom shop.
It is a full equipped out of the box version of gold custom eric 2010: supplied with a special ceramic coating, a ported barrel with polygonal rifling, a lighter ported slide, a compensator, Xtreme aluminum grips, Xtreme Hammer, Xtreme Trigger, Xtreme Guide Rod, Xtreme Firing Pin, magazine well, scope mount with blast shield, c-more sight, slide racker and thumb rest.
The s.a. trigger is adjustable, the magazine catch is reversible for left hand shooters and the custom safety is ambidextrous.
In the pistol case there are the cleaning set, two recoil springs with different loads, three spare magazines with Xtreme aluminium pad and a 170mm long magazine.
A certificate signed by the 5 times world champion Eric Grauffel guarantee the quality of the products.
Stock:

1

Model:

Tanfoglio Gold Custom Xtreme 38 Super

Weight:

1.00kg

Tangfoglio