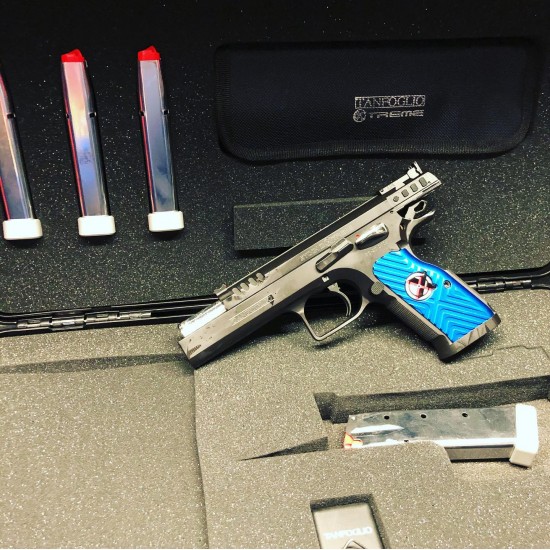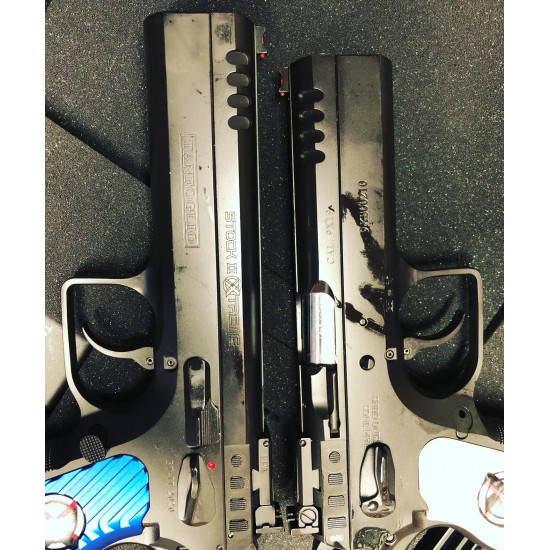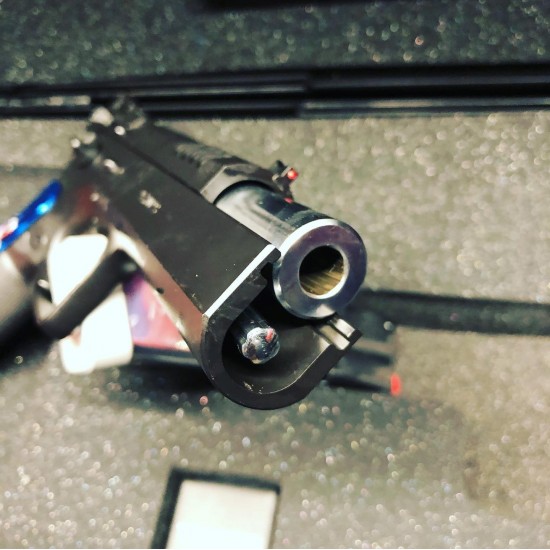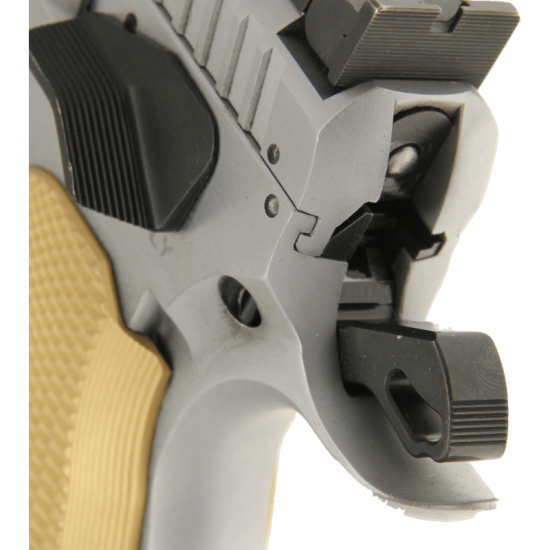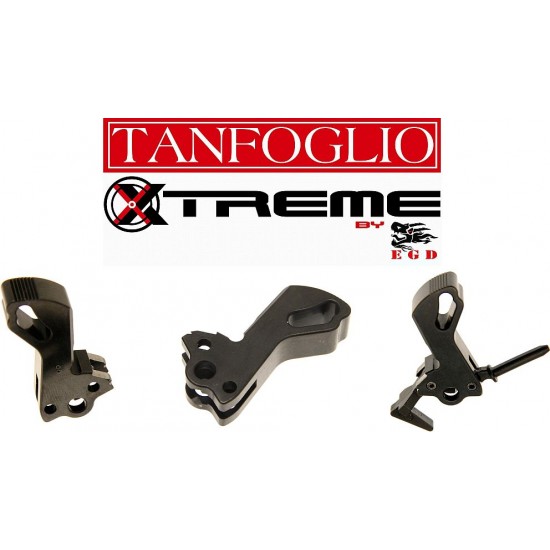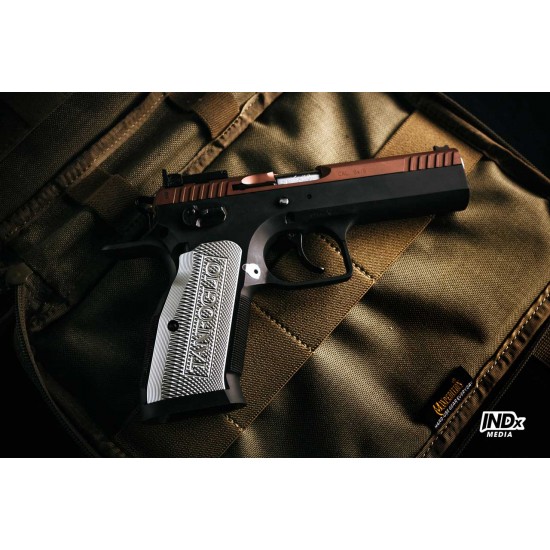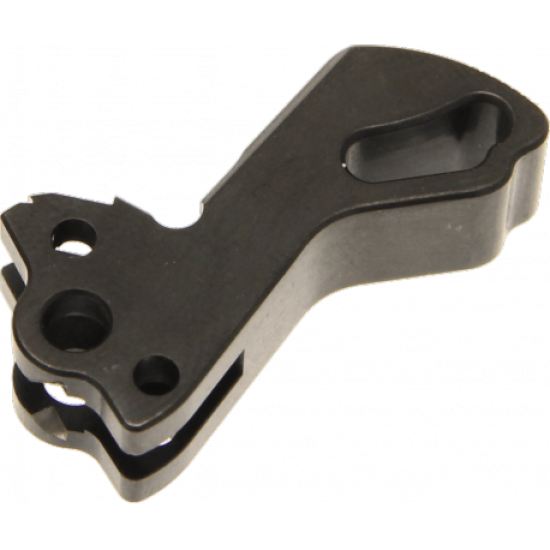 Tanfoglio Stock II Xtreme 9mm Australian Version

Tanfoglio Stock II Xtreme 9mm with 4 17 round mags. 2017 AUSTRALIAN Version all Black Cerakote. THIS UPPER IIS THE SAME LENGTH AS THE STOCK III SO MEETS THE AUSTRAILIAN LENGTH REQUIREMENT AND GIVE ADDED LENGTH TO THE GUN JUST LIKE THE STOCK III.
We offer a Custom Trigger Job my Ramel Maligr .  
Option 1 – Patriot Defense R5 Interupter Installed whicj recices the DA and SA trigger travel by 75%.
Option 2 – Option 1 AND lightened sear anf trigger return spring and reduces safety plunger spring so the SA trigger pull reduced to 2.25 lb and DA trigger pull to 3.5 lbs.
NOTE: Comes with Titan Hammer and fibre optic front sight as an added extra.
The XTREME project was born by the historical cooperation between Tanfoglio and six times in a row IPSC world champion Eric Grauffel, who designed parts and accessories for Tanfoglio sport pistols and revisited five historical models of the Sport & Competition line, proposing them with a personal configuration ... a champion one, as he is.
Xtreme is synonymous with excellence, extreme performance, high quality, personality, strength, precision, accuracy and robustness, speed, pursuit of
perfection.
Choosing Xtreme means choosing to win, it means getting just a bit of Eric Grauffel talent.

Tanfoglio high-end line of pistols need to be fed by ammunition of high quality.

Specifications Stock II XTREME Dark Gray:
• Dark Gray CK finish
• Long slide with dove tailed front sight
• Small Frame SF, or Large Frame LF Configuration depending on caliber.
• Match grade cylindric barrel. SF 113 mm, LF 117 mm, for supreme accuracy
• Fully adjustable Super Sights
• Xtreme Firing Pin
• Xtreme Recoil Rod
• Extended beavertail and Xtreme double action trigger 
• Xtreme Delta Hammer
• Ex
Stock:

1

Model:

Tanfoglio Stock II Xtreme 9mm Australian Version

Weight:

1.00kg

Tangfoglio