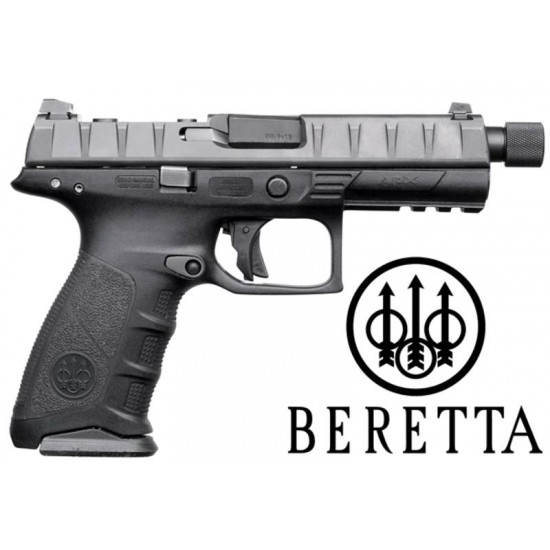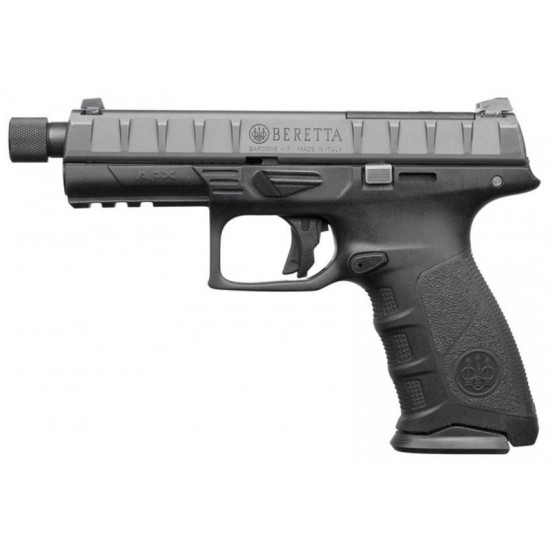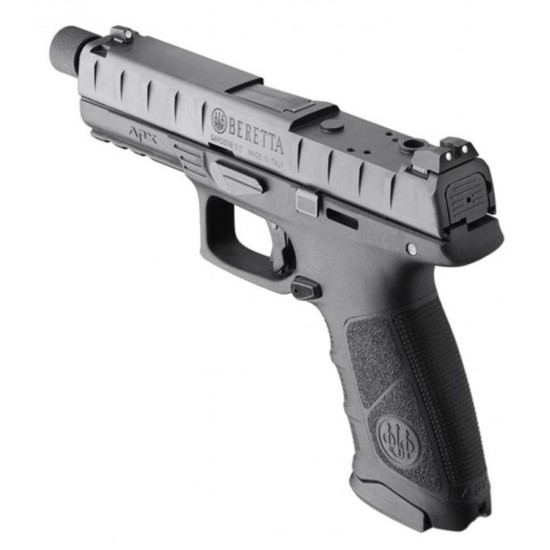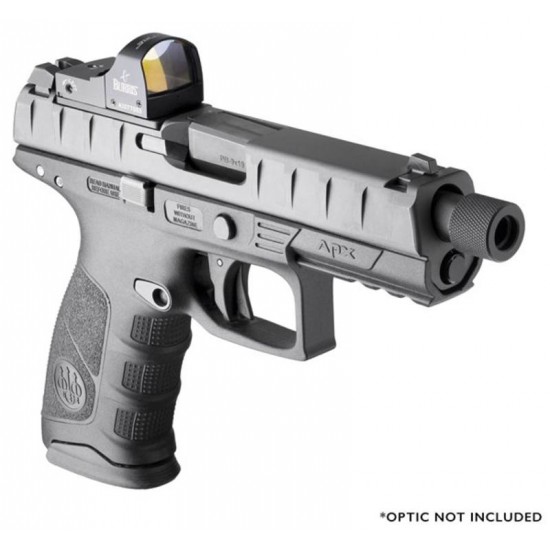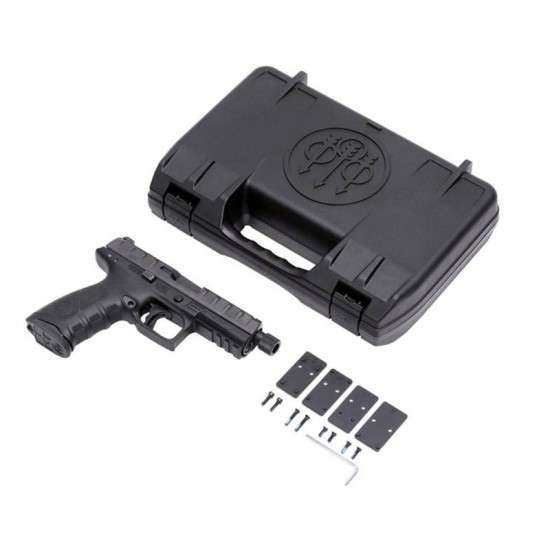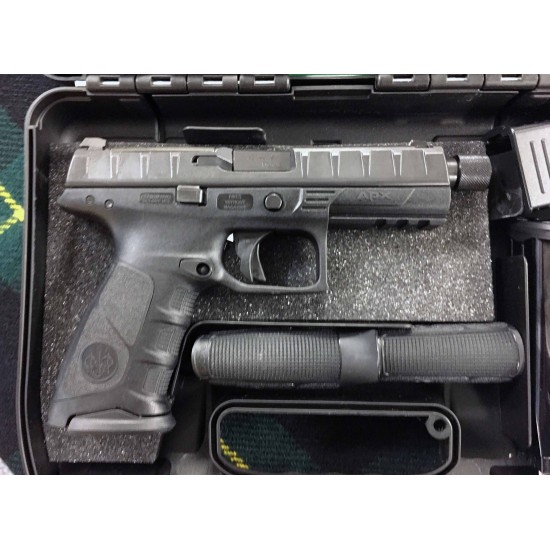 -23 %







Beretta APX Combat Optiics Ready Threaded 9mm
Beretta APX Combat Optiics Ready Threaded 9mm
We have Ghost Thunder (Stinger) Holste available.
Same Thread as Glock M13.5X1LH. Order a Oceania Defense UTU 9mm Pistol Suppressor with Neilsen M13.5X1LH tp go with this handgun.
APX Combat is a further evolution of the popular APX striker fired pistol that incorporates the ability to easily mount a Red Dot Optic integrally on your slide and a factory installed 1/2x28TPI threaded barrel.
The pistol features all the same modularity of the standard APX line with the addition of a factory slide cut to accept one of 4 different optic plates to support Mini-Red Dot Optics from Burris, Trijicon, Leupold, and C-More. The pistol is a fixed blanking plate that covers the slide cut and allows the pistol to be used sans optic mount.

NOTE: Red Dot sight not included.

Features & Specifications:
• Action: Single/Double
• Barrel Length: 125 mm
• Calibre: 9mm
• Magazine Capacity: 15 rounds
• Overall Height: 137 mm
• Overall Length: 217 mm
• Overall Width: 38 mm
• Sight Radius: 155 mm
• Weight: 945 grams (Unloaded).
Stock:

1

Model:

Beretta APX Combat Optiics Ready Threaded 9mm

Weight:

1.00kg

Beretta