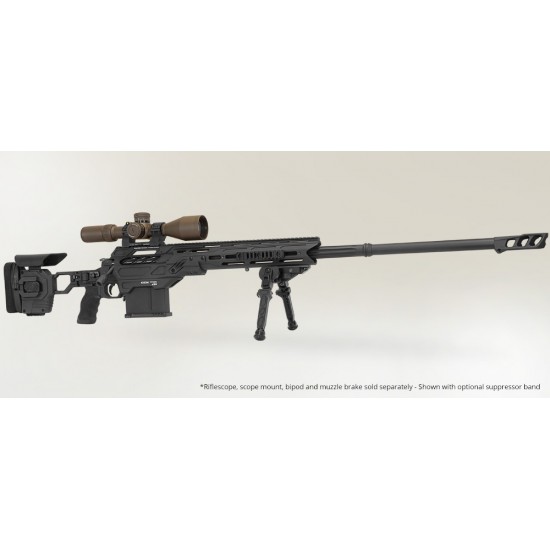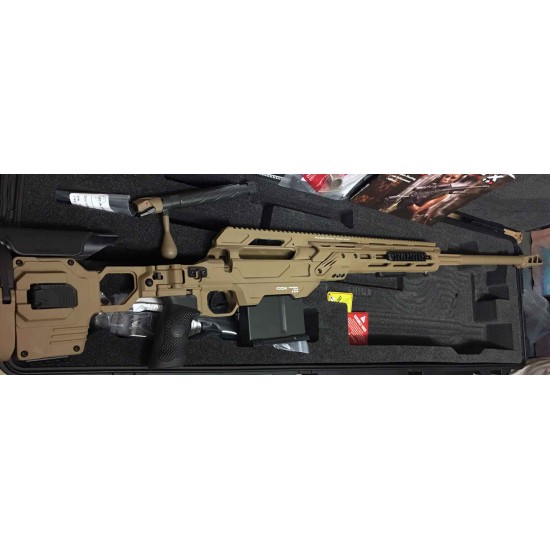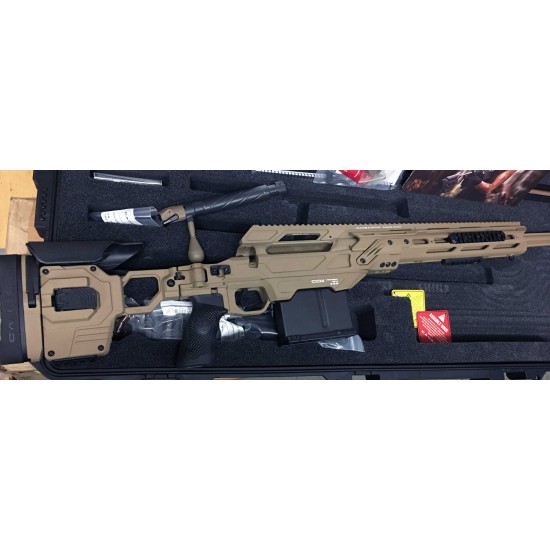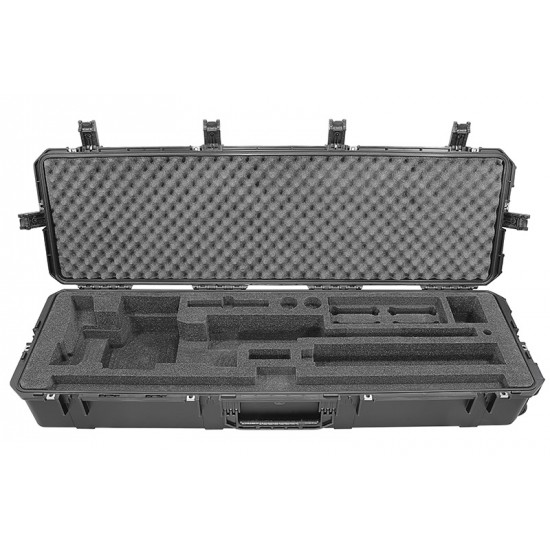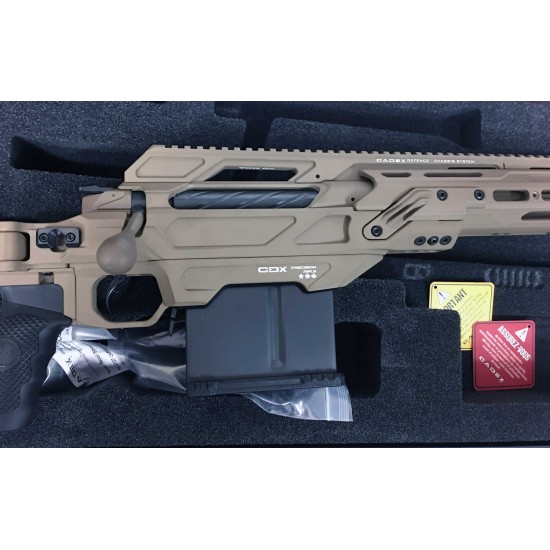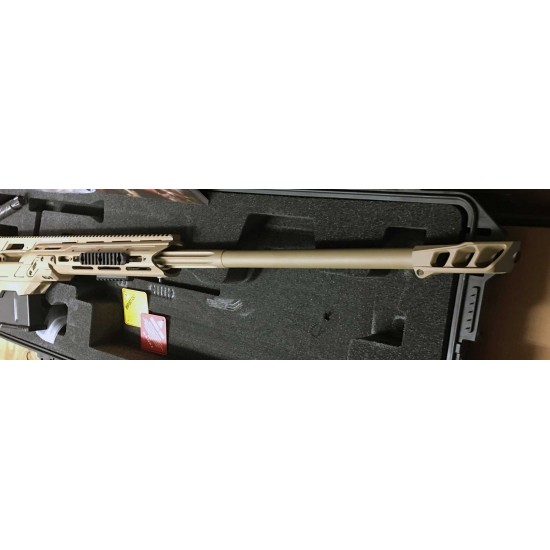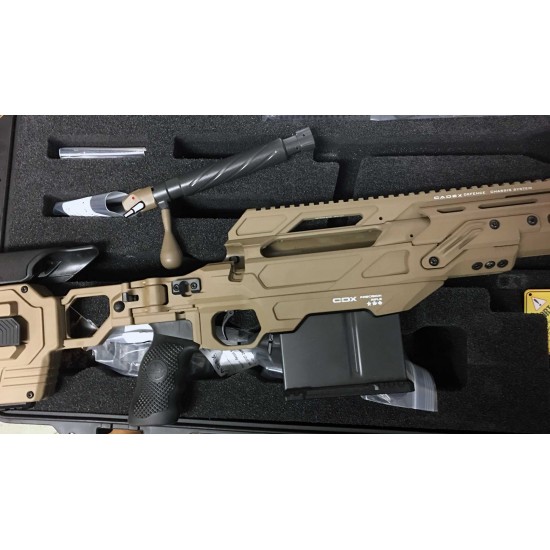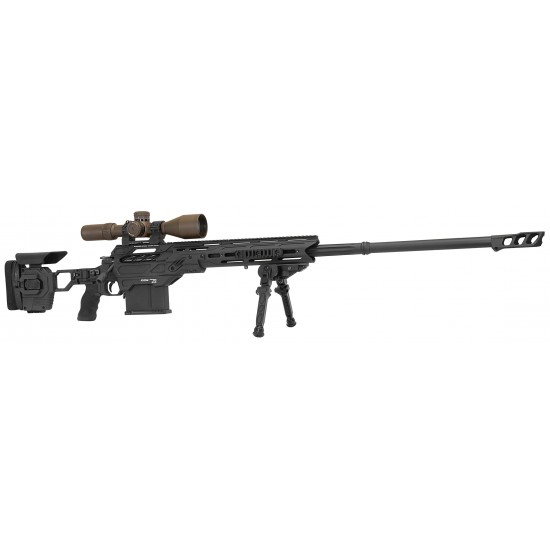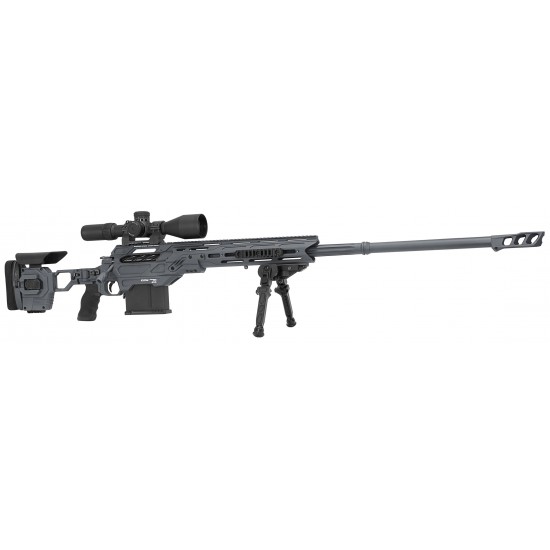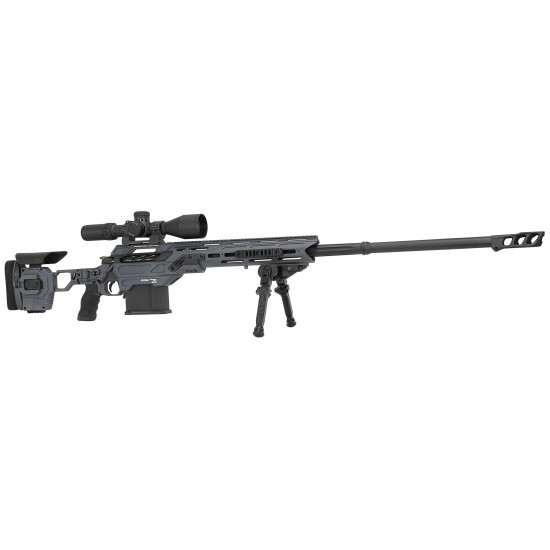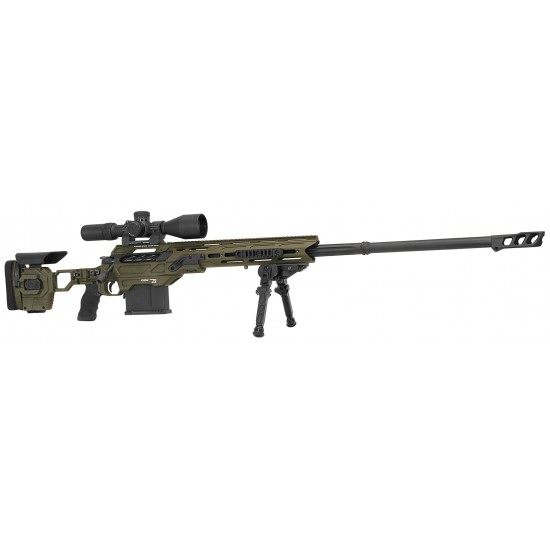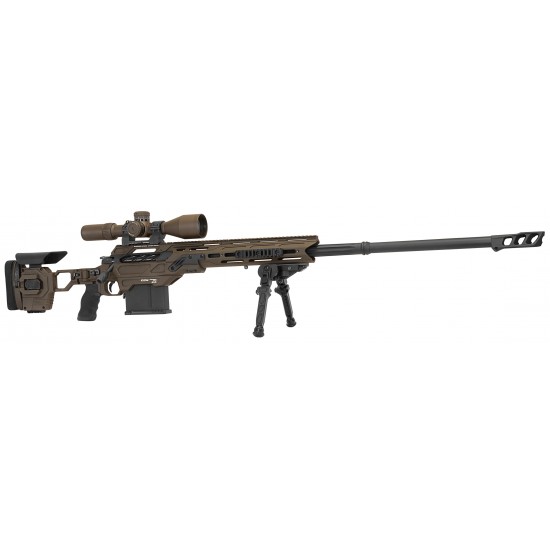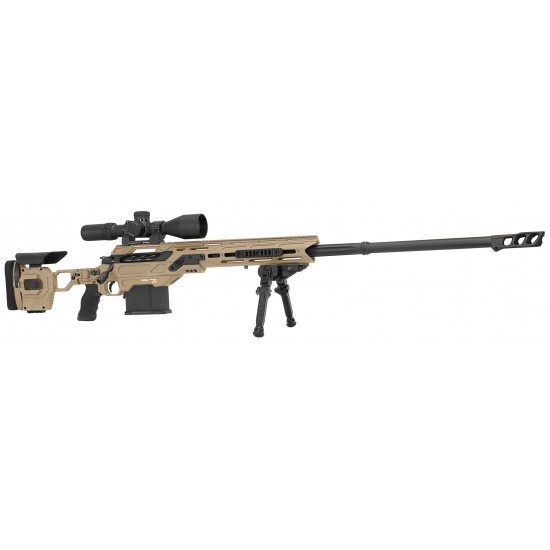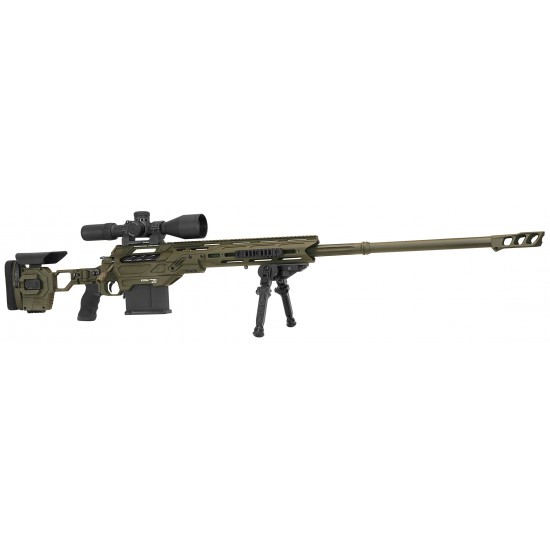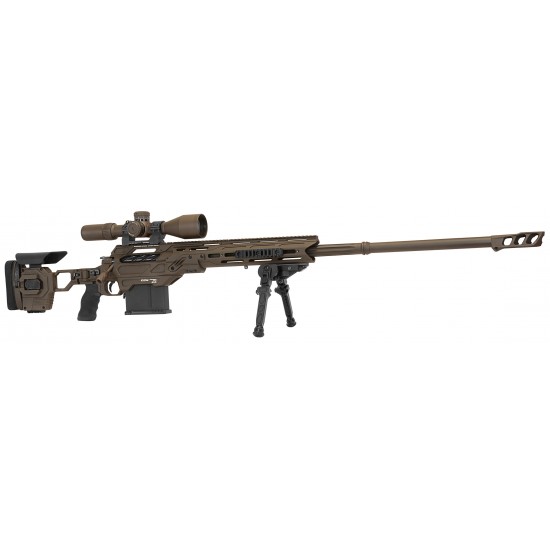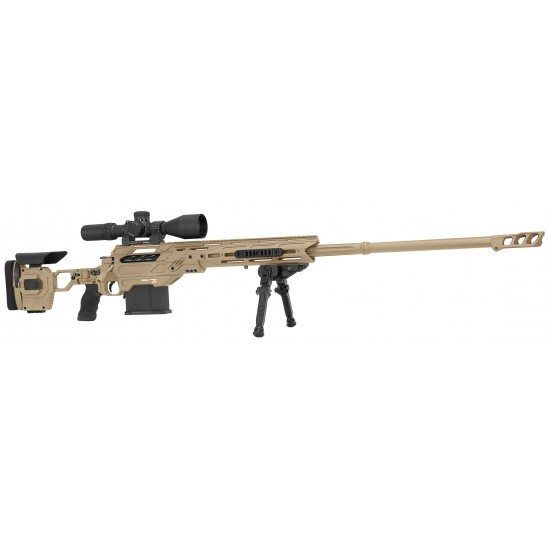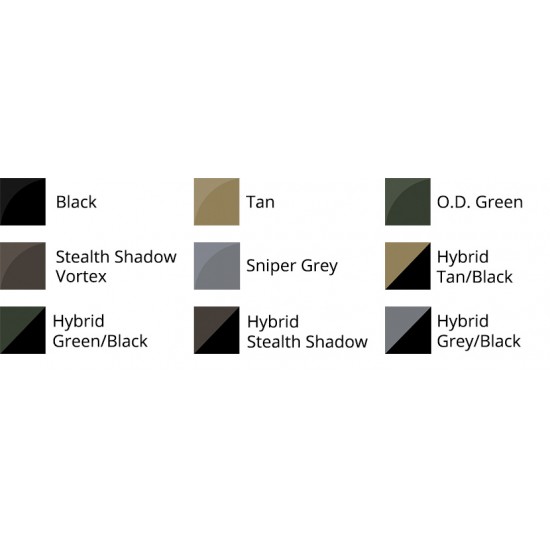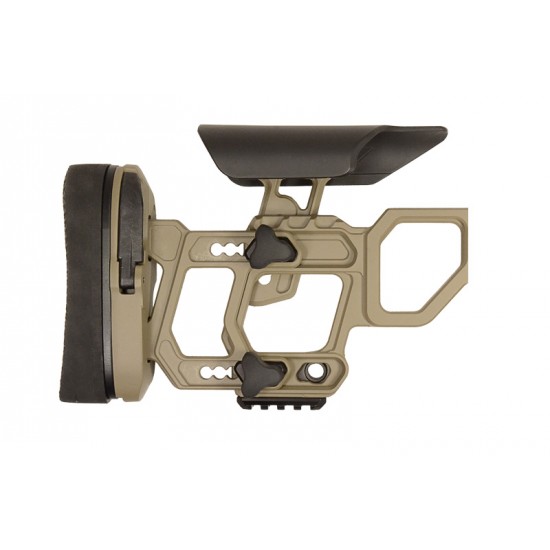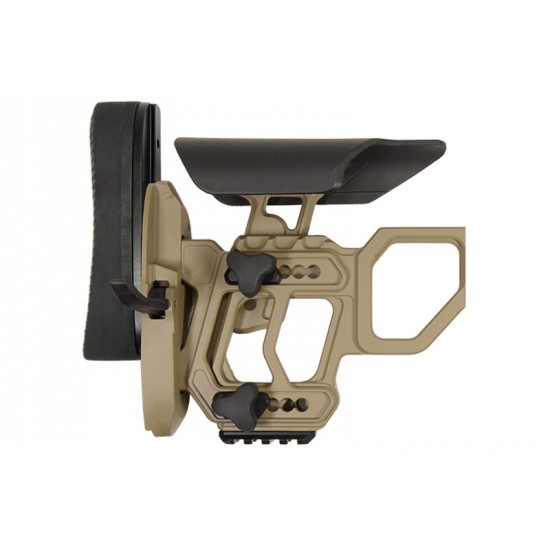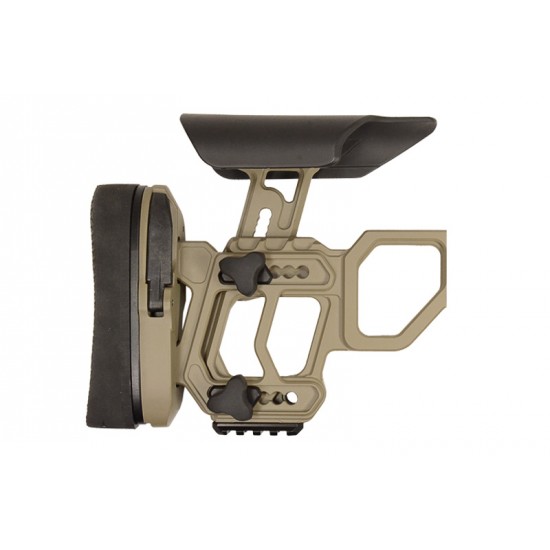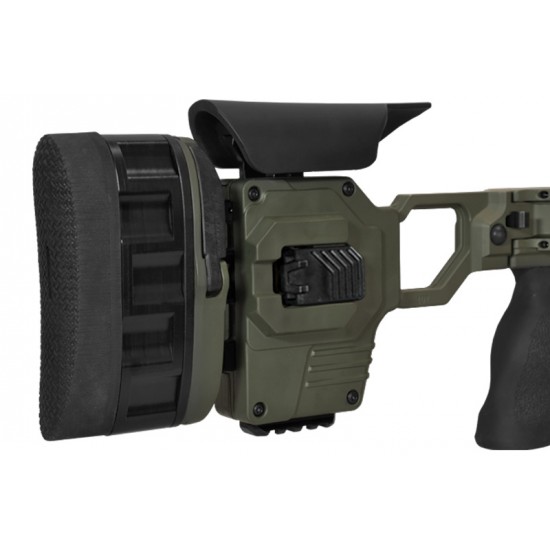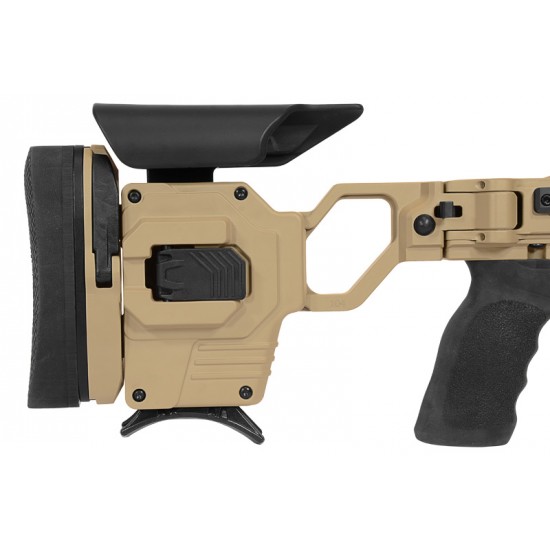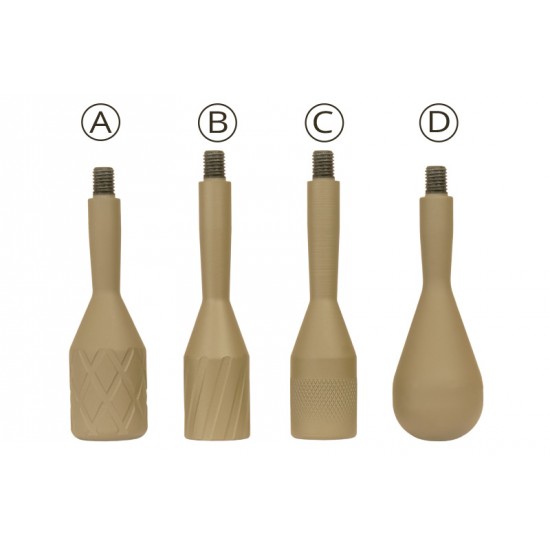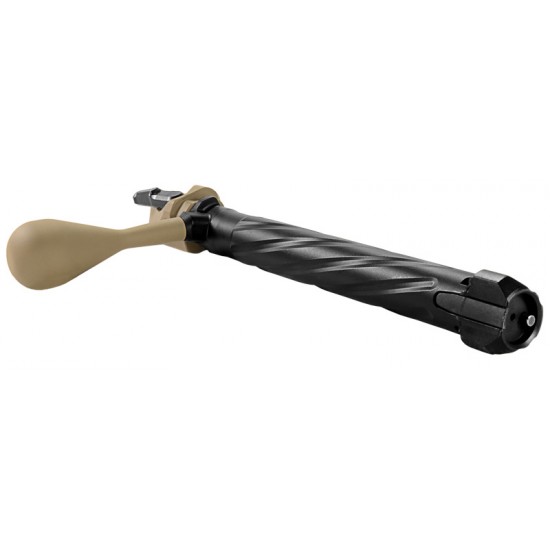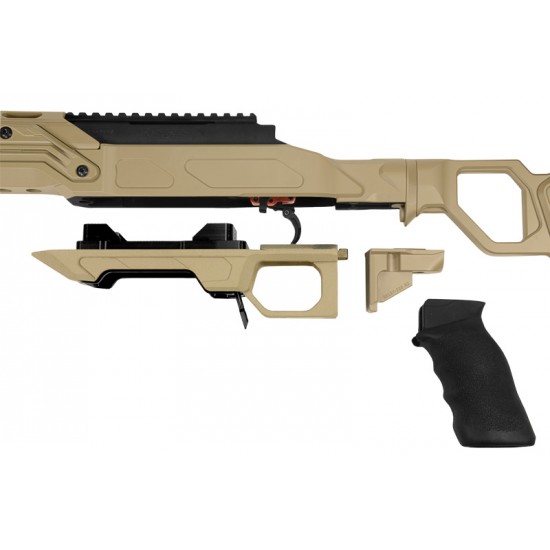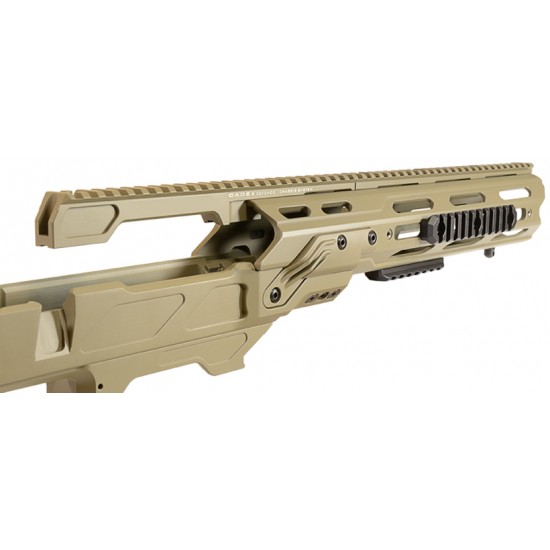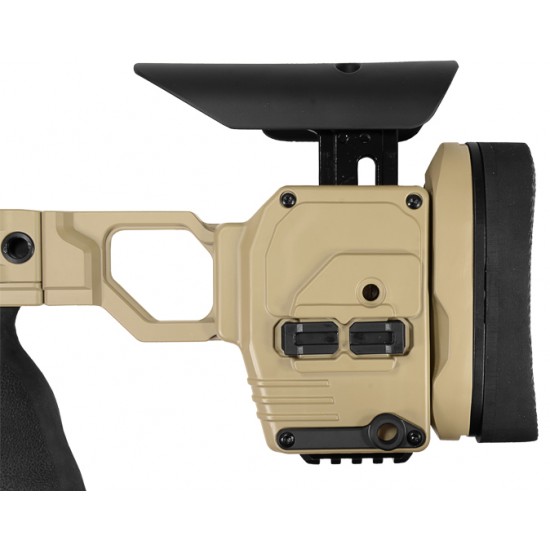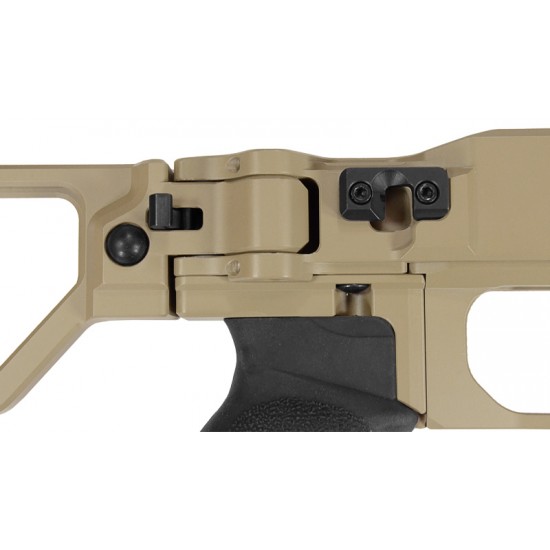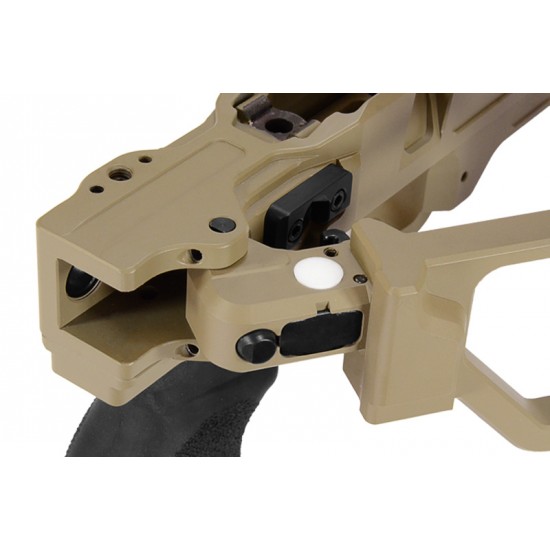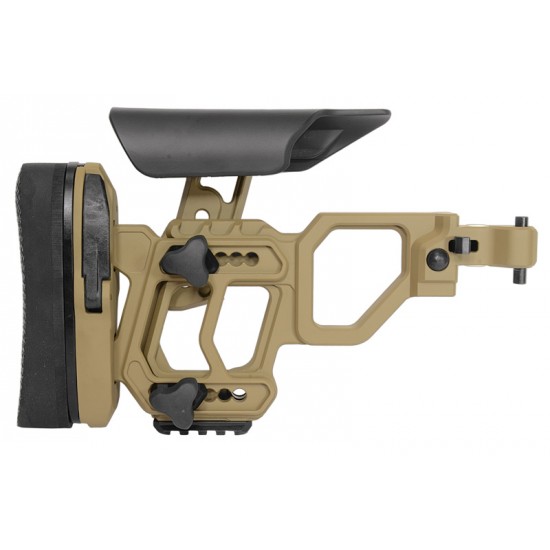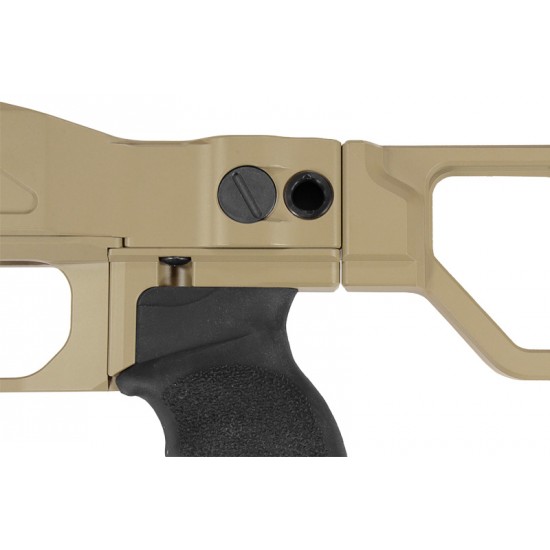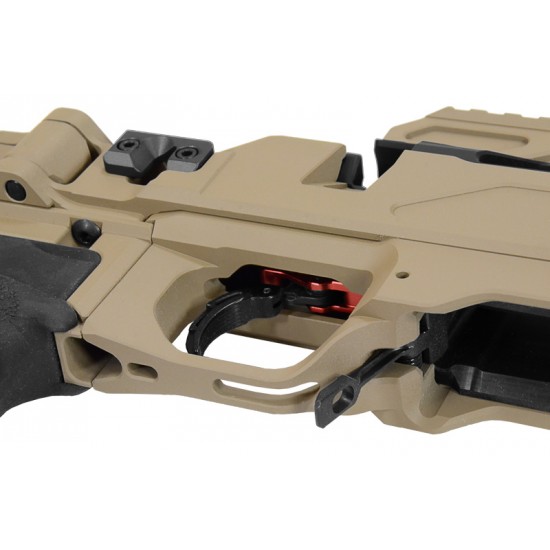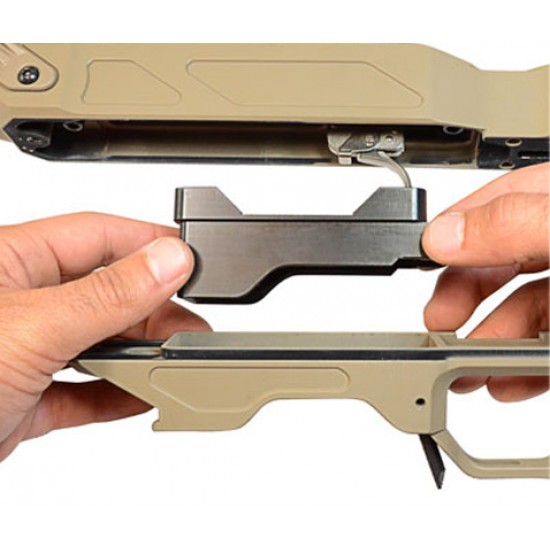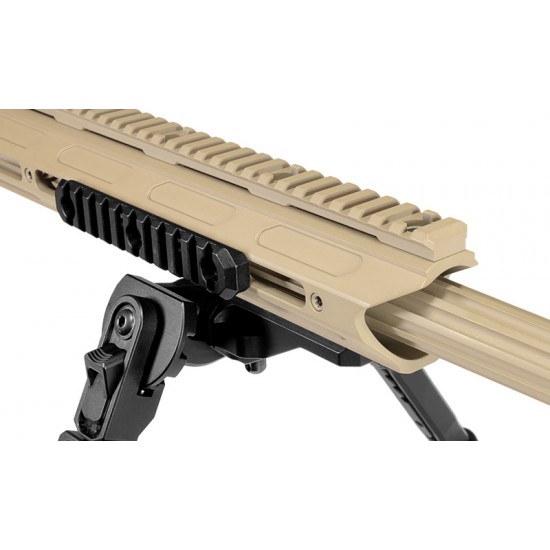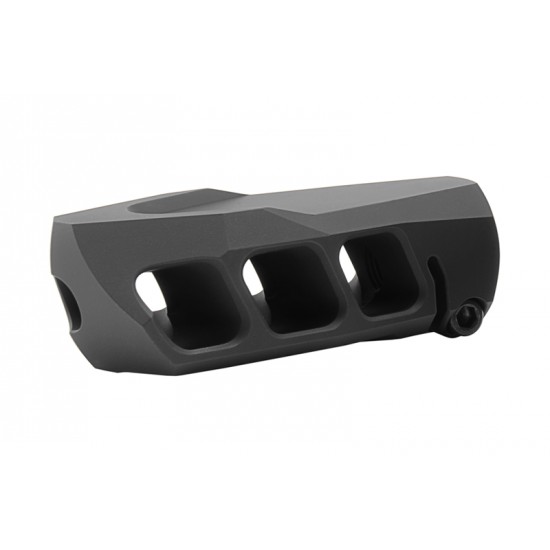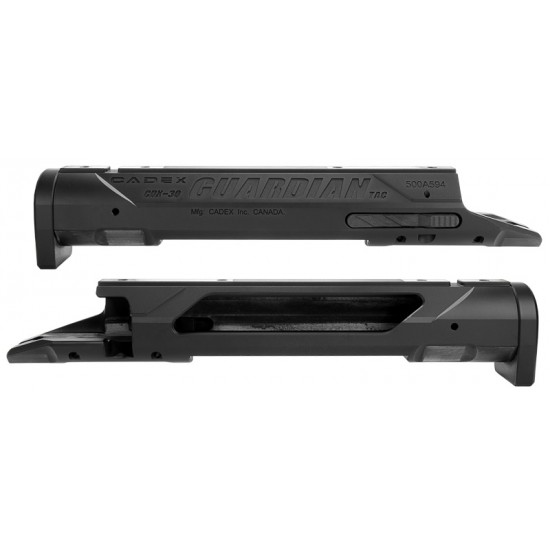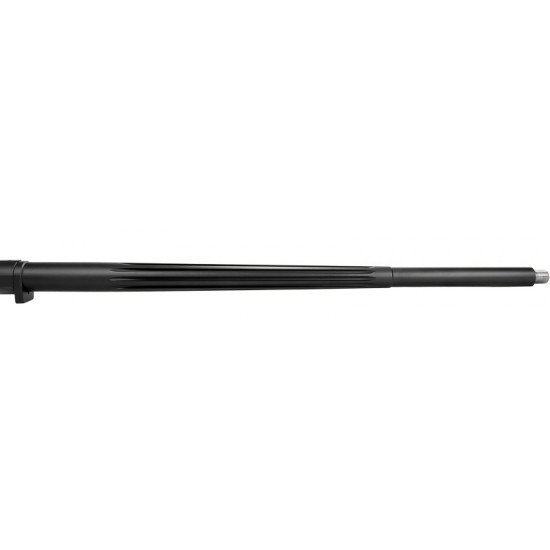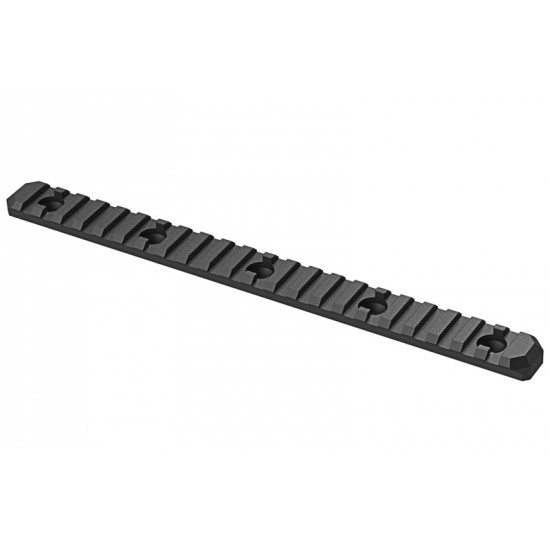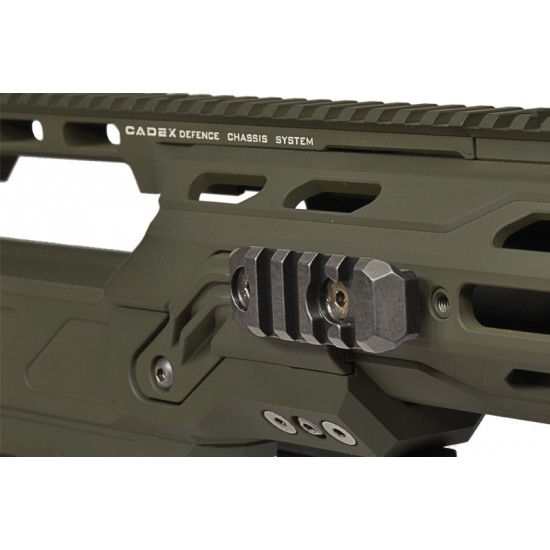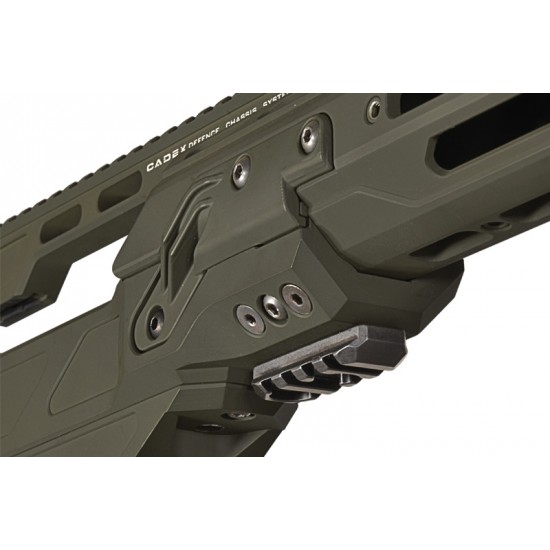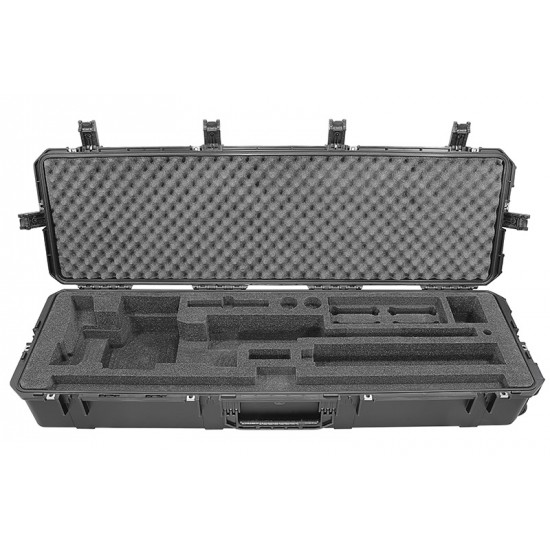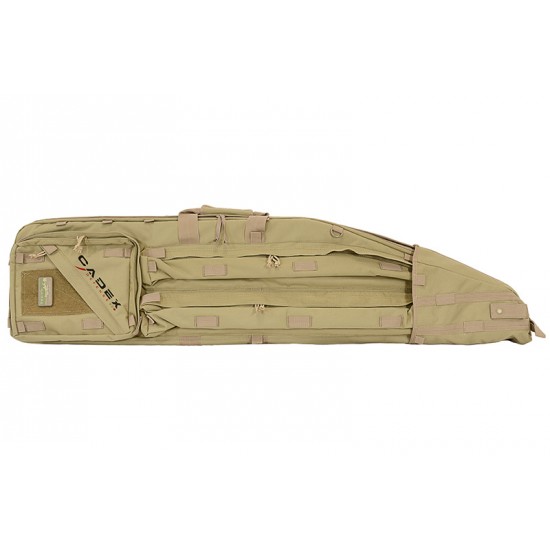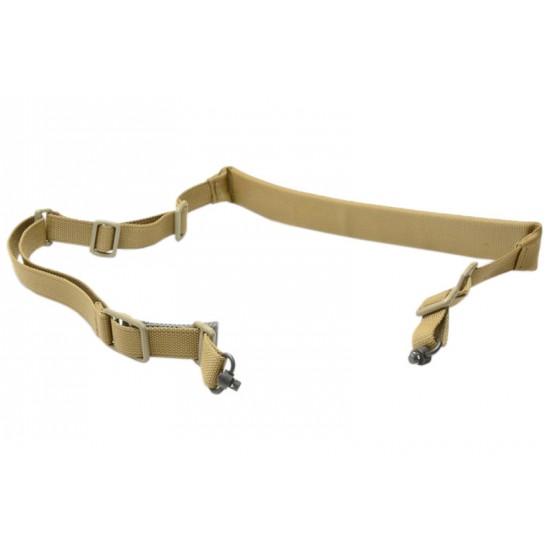 New Pre-Order














































CADEX PRECISION RIFLE – CDX-40 SHADOW 32" Folding Stock 375CT RIFLE ONLY Pre-Order
PRECISION RIFLE – CDX-40 SHADOW 32" Folding Stock 40MOA Rail. Rifle Only with Drag Bag.
This rifle is available for pre-order now. Any Color you want. Call us to Pre-Order.
Optics not included.
THIS IS A RIFLE ONLY WITH NO MUZZLE BRAKE OR RAILS BUT COMES WITH ONE MAGAZINE
CDX40-DUAL-375-32
Rifle, Model : CDX-40 Shadow (.375CT, 32")
Barrel)
- Color : TAN
- Top Rail : 40 MOA
- Mag Type : DSSF 4.725"
- Trigger : DX2
- Bolt Knob : A
- Magazine : MAG4300 
- Twist Rate : 1-10"
- Thread Pitch : 7/8-24"
- OAL : 52.9"
The CDX-40 Shadow is the Cadex Precision Rifle chambered in either 375 or 408 CT. These ultimate calibers were designed for extreme range shooting and anti-material up to 4000 yards with proper training and shooting conditions. Push your limits even further with the CDX-40 SHADOW.
Barrel: In order for Cadex to offer the best extreme long range sub-MOA precision rifle, we selected Bartlein Barrels. Teamed with our Cadex designed 1.250" straight taper, fluted barrel and a threaded muzzle. All Cadex barrels are 5R Mil-Spec Match Grade Single point-cut rifling with an optimized twist rate.
See Chart Below or Calibers and Barel Lengths Available for the CDX-40

Based on 29″ barrel without muzzle brake
| | |
| --- | --- |
| Dimensions: | 49.9″ x 4.2″ x 8.25″ |
|   | 126.75 x 10.7 x 21 cm |
| Dimensions (Folded stock): | 41″ x 5.3″ x 8.25″ |
|   | 104.15 x 13.5 x 21 cm |
| Weight: | 18.5 lbs |
|   | 8 391 grams |
| Weight (with muzzle brake): | 19.5 lbs |
|   | 8 895 grams |
*Also available in 32″ barrel
Stock:

Pre-Order

Model:

CADEX PRECISION RIFLE – CDX-40 SHADOW 32" Folding Stock

Weight:

12.00kg

CADEX Defense