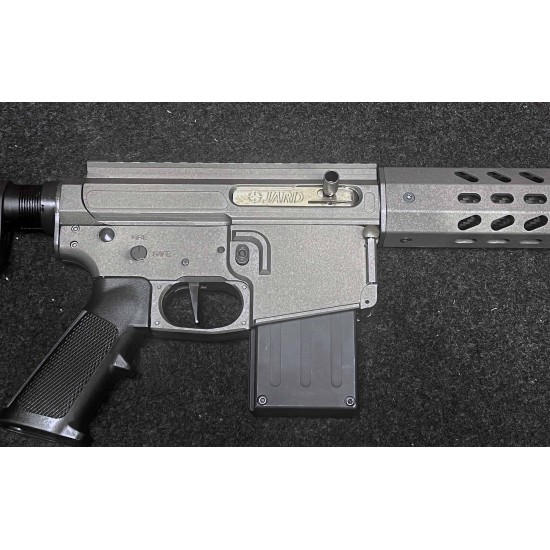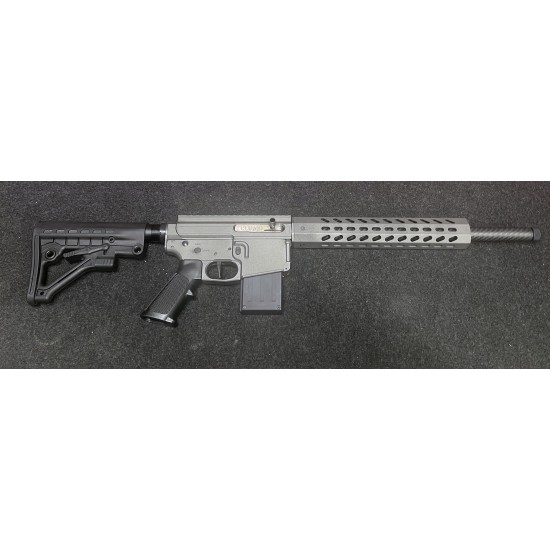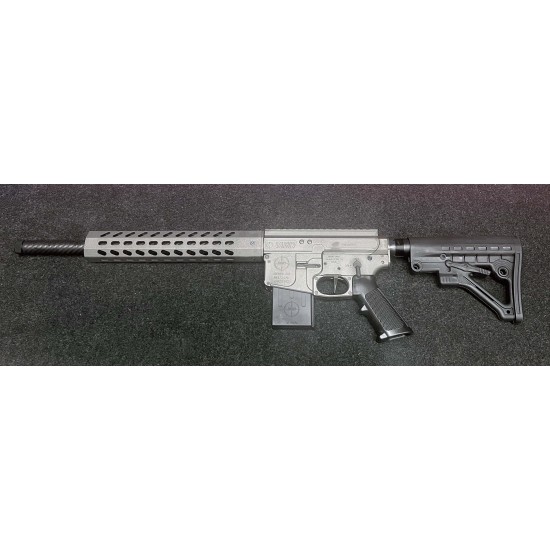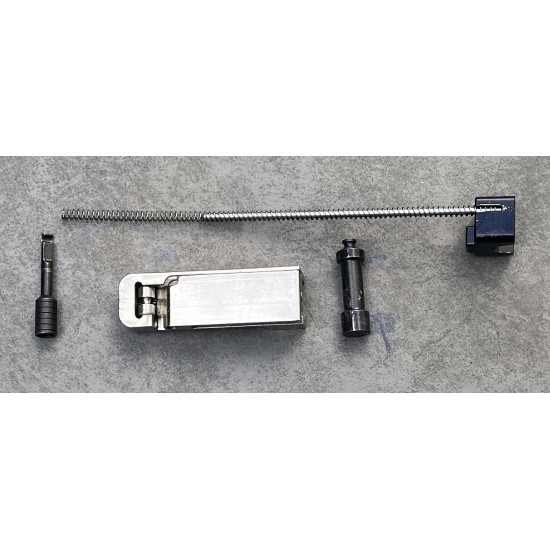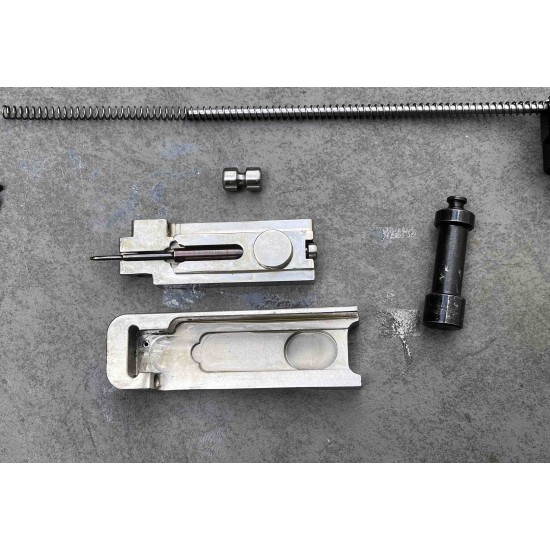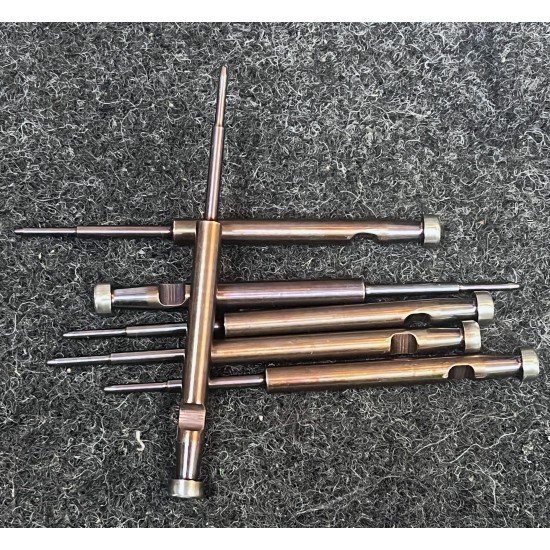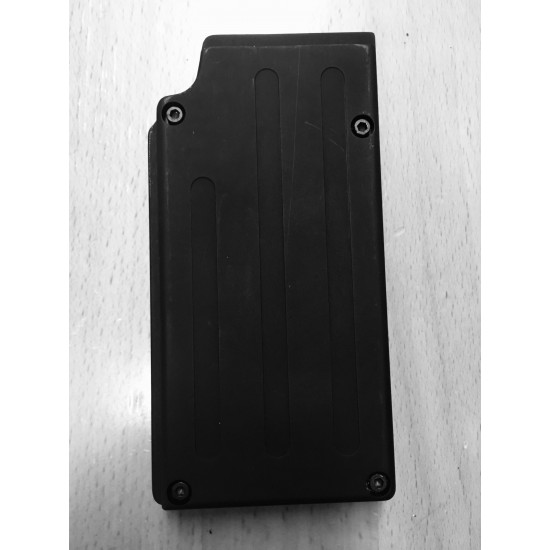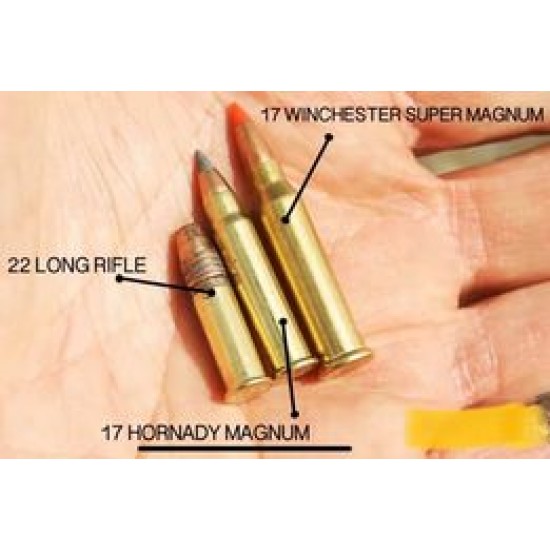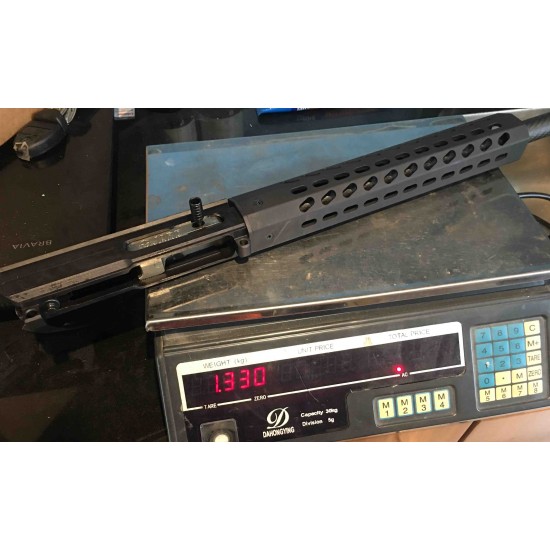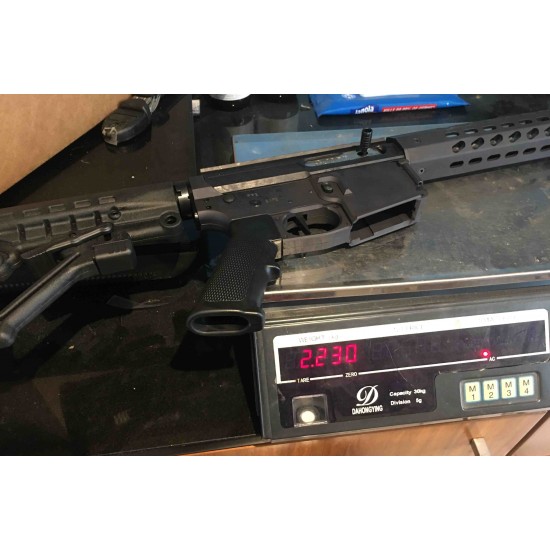 New










JARD J72 (.17 WSM) 16" Gen 2 Carbon Wrapped Barrel Tungsten Cerakote
JARD J72 (.17 WSM) with Carbon Wrapped Barrel 16" Gen 2 with chrome wedge and one piece foring pinwith thread protector. Comes with one 10 round billet alloymagazine, 2kg. Features Custom Tungsten Cerakote at no extra cost.  
 Weight 2KG complete rifle, upper weight 1.33 kg.
These magazines are a Aluminum Billettnot injection molded and as such are expensive.
The JARD J72 is a .17 WSM rifle on the AR platform. It features a side charging handle for easy use with optics and a 20" barrel with 1:9 twist. Available as a full rifle or an assembled upper compatible with Mil-Spec AR lowers.
New Product release! Gunsnz design!
Rimfire .17 WSM rifle AR platform (non-milspec)
We are ready to announce our secret squirrel project for 2020.
12+ month ago we started this project with direct collaboration and design input with a respected US manufacturer to developed a rimfire .17 WSM rifle in AR platform (non-milspec) specifically for NZ. We have this landed and sent off to Police for approval!
.17WSM pushes a 20g projectile @ 3000f/s offering trajectory similar to 222/223 at ranges well in excess of what other .17 & .22 calibers can produce. Ideal for varmint & pest control work.
We will also have a second rifle in 10/22 style using the same design in 17.WSM!
We started this project with a concept we had to find a better hunting round for NZ in a platform hunters appreciate. We approached this manufacturer who we know had the technical knowledge to build a NZ specific AR upper for us using a delayed roller blow back system they already had in another rifle. This DRB system allows the .17WSM to operate with a NZ specific upper and lower we had them design.
Caliber .17 WSM
NZ Specific lower (not Mil-Spec compatible)
Roller-delay blowback operation (.17 WSM)
Recievers milled from aircraft grade billet aluminum
Milled picatinny rail on upper receiver
Side charging handle for easy use with optics
20 inch button rifle barrel with 1:9 twist (other options will be available) (Threaded: 1/2-28)
Magazine 10 rnd .17 WSM
Performance adjustable 2-stage trigger
Specifications:
Caliber .17 WSM

Mil-Spec compatibility

Roller-delay blowback operation (.17 WSM)

Recievers milled from aircraft grade billet aluminum

Milled picatinny rail on upper receiver

Side charging handle for easy use with optics

20 inch button rifle barrel with 1:9 twist
Part#
Description
 
 
3396
Complete Rifle .17 WSM
 
 
4177
Upper Assembly .17 WSM (Threaded: 1/2-28) 
 
 
 
 
 
Stock:

1

Model:

JARD J72 (.17 WSM)16" Carbon Wrapped Barrel

Weight:

2.00kg

Jard