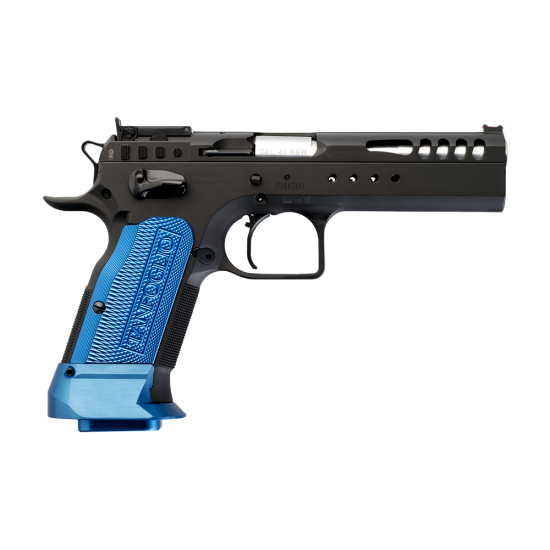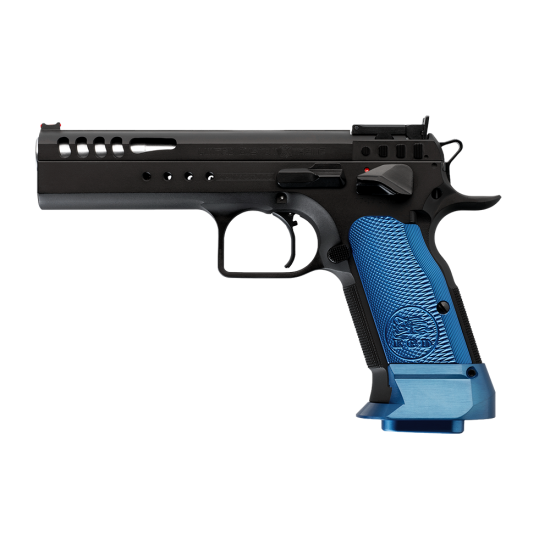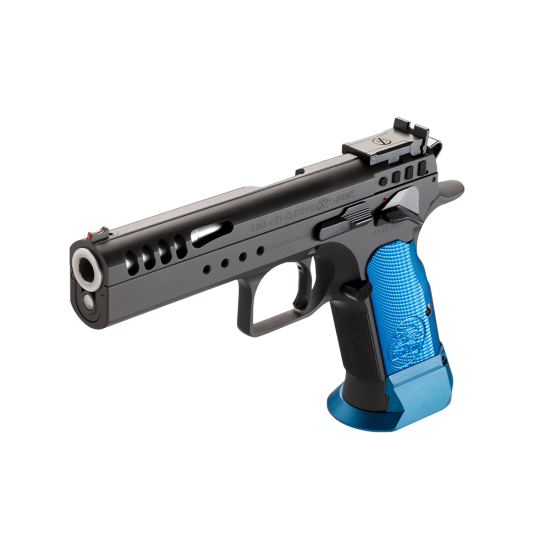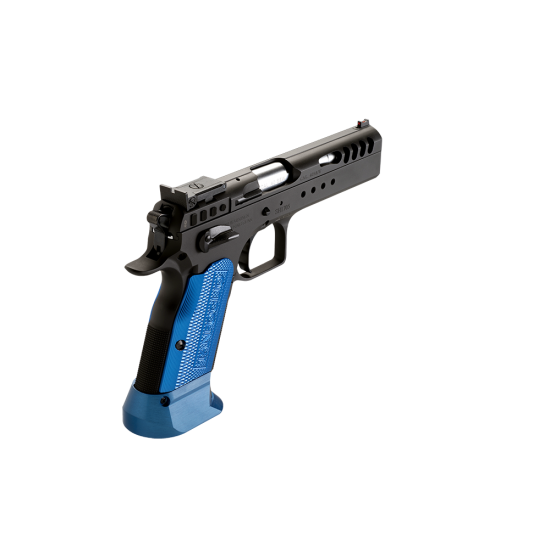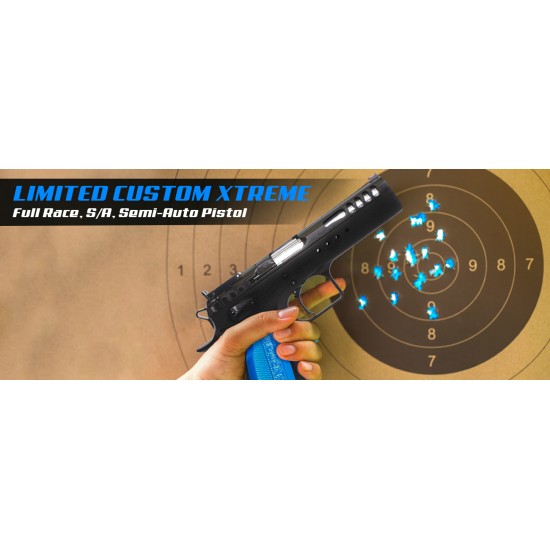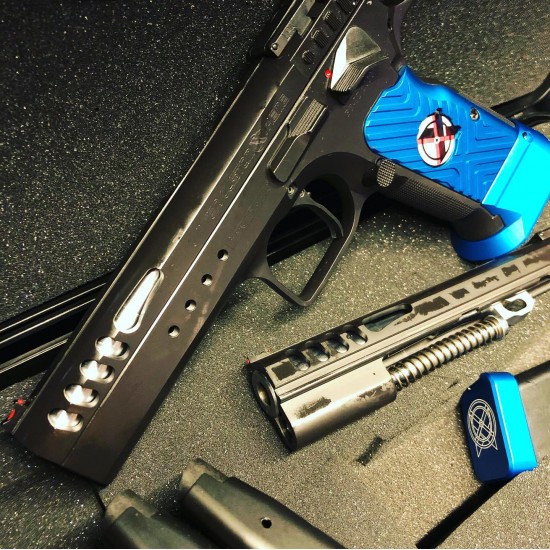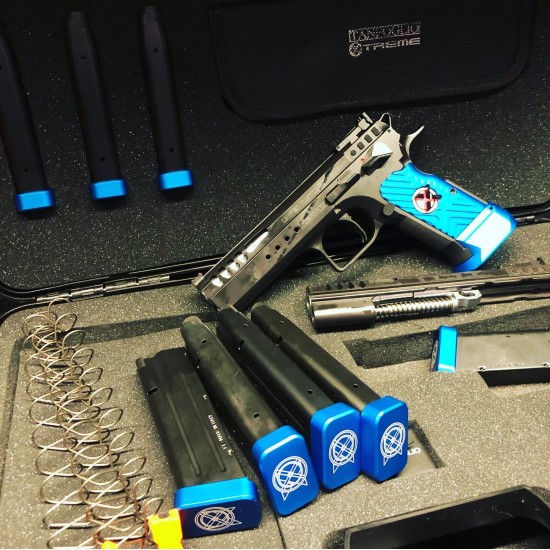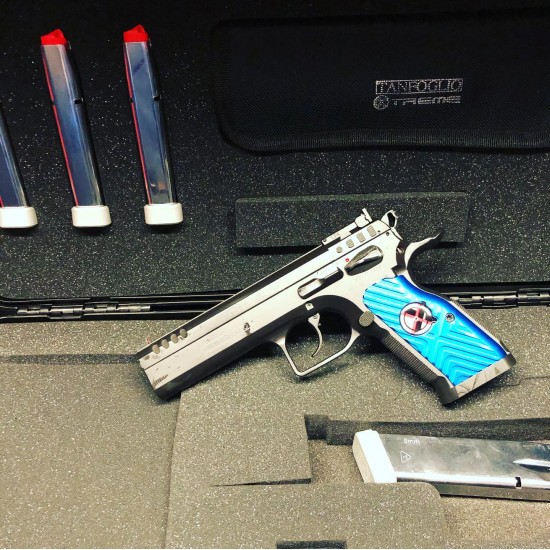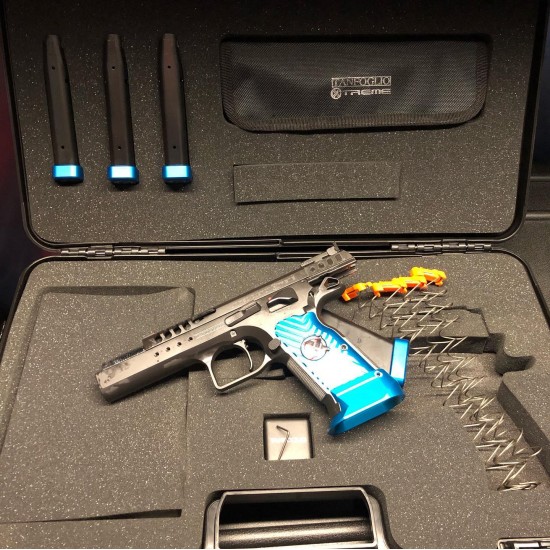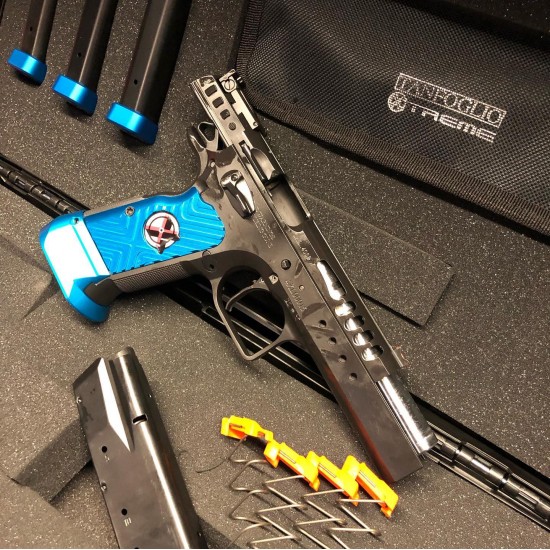 -8 %








Tanfoglio Limited Custom HC Xtreme Black 40SW

Tanfoglio Limited Custom HC (High Capacity) Xtreme BLACK 40SW with 4 mags. Comes with High Capacity Follower and Spring Kit which adds 2 rounds.
For those that demand nothing less than the best, Tanfoglio firearms are designed for and used by the very best in the sport. Each pistol takes into account all the various features desired and required by the top shooters in the sport to deliver the greatest competitive advantage possible. Before being released, the pistols are tuned in the Tanfoglio custom shop and a trigger job is done resulting in one of the smoothest trigger pulls available for its class of pistol.
The Limited Custom model has a barrel with polygonal rifling and a coned external profile for better accuracy and longer life. It also features a frame with a longer fore end up to the muzzle/slide for better balance of the pistol. The frame has threaded holes for scope mounting on each side.
The Xtreme model has a special ceramic coating and is supplied with:
            Ambidextrous safety
            Xtreme Aluminum Grips
            Xtreme Hammer
            Xtreme Guide Rod
            Xtreme Firing Pin
            Xtreme Front Sight with Fiber Optic
            Fully adjustable Supersight
            Custom magazine catch
Specifications:
            Caliber: .40 S&W
            Capacity: 14
            Action: SAO
            Frame: Steel
            Slide: Steel
            Grip: Xtreme Blue Aluminum Grips
            Safety: Ambidextrous, Manual Thumb, Extended
            Finish: Ceramic Coat
            Barrel Length: 4.75"
            Sights: Fiber Optic Front, Adjustable Rear
            Overall Length: 8.75"
            Weight: 45.4 oz.
Comes With:
            Carry Case
            4x Magazines with EGD Xtreme Aluminum Basepads
            Replacement Steel Front Sight
            Cleaning Kit
             2X Recoil Springs  (12 & 15 lb.)
A certificate signed by the 5 times world champion Eric Grauffel guarantee the quality of the product.
Stock:

2

Model:

Tanfoglio Limited Custom HC Xtreme Black 40SW

Weight:

1.00kg

Tangfoglio