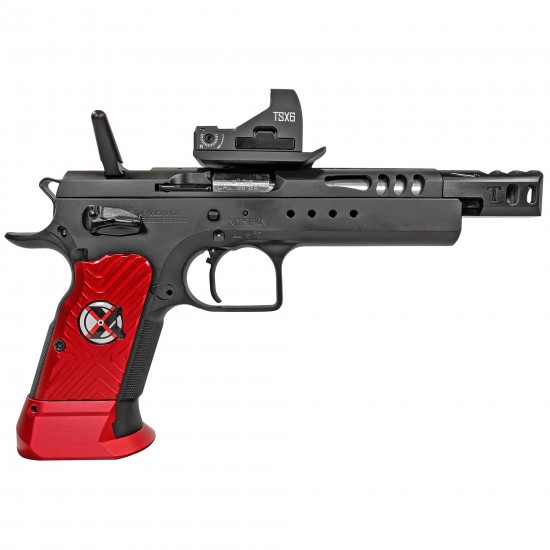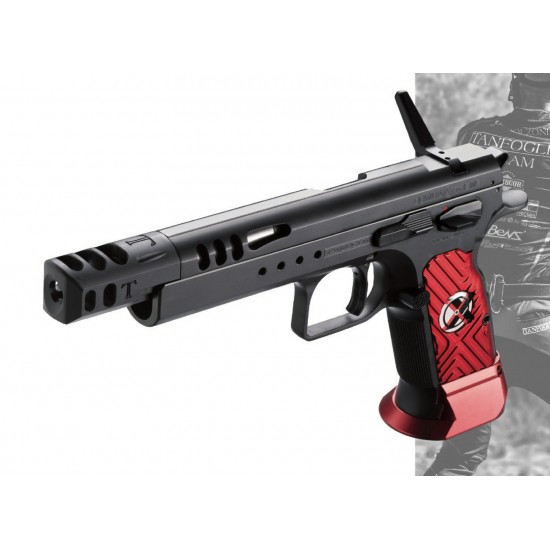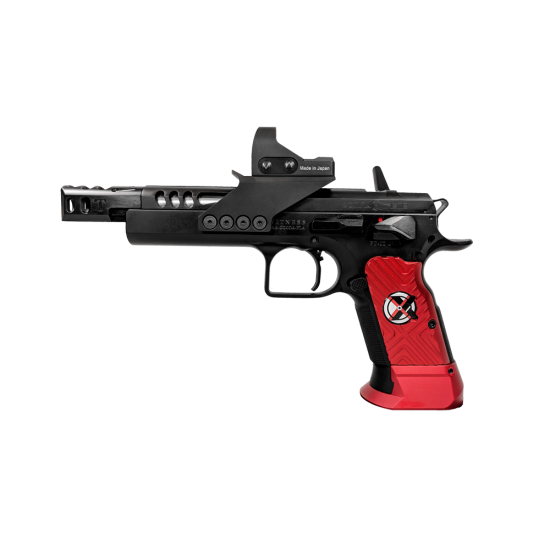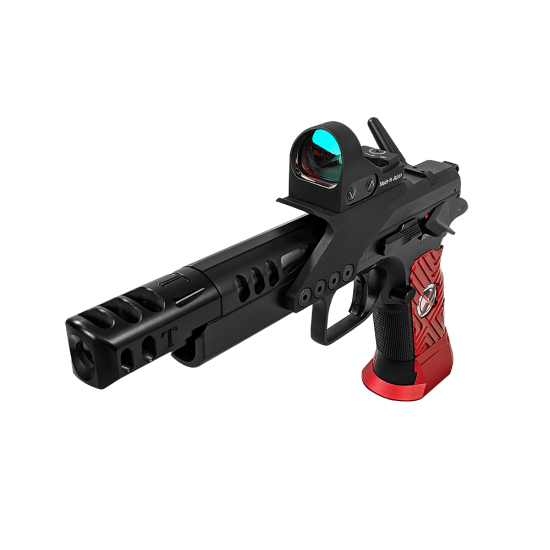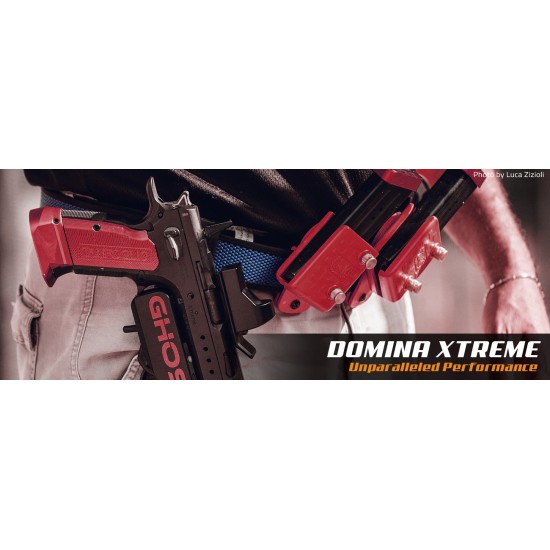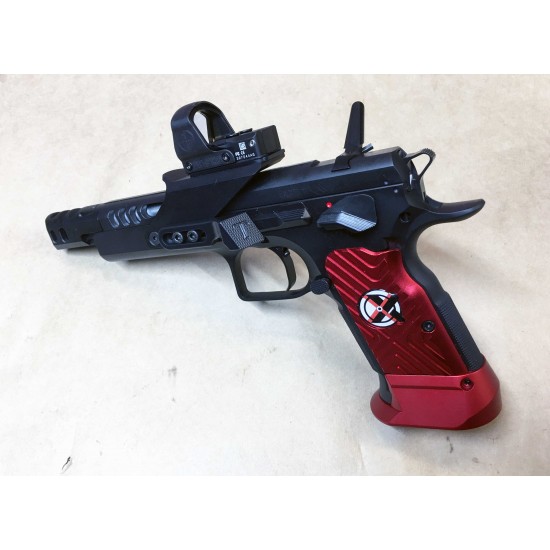 -14 %







Tanfoglio Domina Xtreme 38 Super

T

anfoglio DOMINA XTREME DARK GRAY/RED. Does not come with Scope Mount. Comes with 4 magazines plus one 170mm Big Stick. 
INCLUDES TANFOGLIO AO005 - MICRO DOT SCOPE MOUNT BKK FOR MICRO DOT AIMING SYSTEM C-MORE RTS TYPE AND SIMILAR.
The XTREME project was born by the historical cooperation between Tanfoglio and six times in a row IPSC world champion Eric Grauffel, who designed parts and accessories for Tanfoglio sport pistols and revisited five historical models of the Sport & Competition line, proposing them with a personal configuration ... a champion one, as he is.
Xtreme is synonymous with excellence, extreme performance, high quality, personality, strength, precision, accuracy and robustness, speed, pursuit of
perfection.
Choosing Xtreme means choosing to win, it means getting just a bit of Eric Grauffel talent.
Tanfoglio high-end line of pistols need to be fed by ammunition of high quality..
Specifications DOMINA XTREME Dark Gray :
• Dark Gray CK finish
• Long slide with dove tailed front sight
• Small Frame SF, or Large Frame LF Configuration depending on caliber, 9x19 or .38 Super.
• Match grade Cylindrical barrel 132mm with 7 Port Compensator attached, for supreme accuracy
• No sight mounted.
• Xtreme Firing Pin
• Xtreme Recoil Rod
• Extended beavertail and Xtreme single action trigger 
• Xtreme Delta Hammer
• Custom ambidextrous safety
• Heavy Frame with full length dust cover
• Checkered front & back strap on frame
• Custom extended magazine release (reversible)
• Xtreme Aluminium grips
• Domina Magazine Well
• Supplied in custom gun case with 3 Magazines with Domina aluminium base pads and 1 Magazine 170mm.
TANFOGLIO NOMENCLATURE:
XT = XTREME (Xtreme Competition)
DG = Dark Gray
SF = Small Frame
LF = Large Frame
HC = High Capacity Custom = Large Frame with Custom parts.
DA = Double Action Trigger
SA = Single Action Trigger
Stock (XX) = DA. IPSC Production division Legal
Limited = SA. IPSC Standard division Legal
Gold = SA. Target Shooting and IPSC Open division Legal
Match = SA. Target Shooting and IPSC Standard division Legal if barrel is max 5". Otherwise IPSC Open Division Legal.
Stock:

1

Model:

Tanfoglio Domina Xtreme 38 Super

Weight:

1.00kg

Tangfoglio