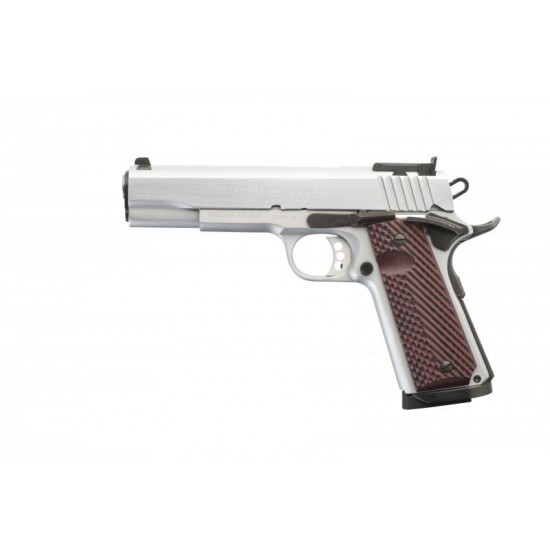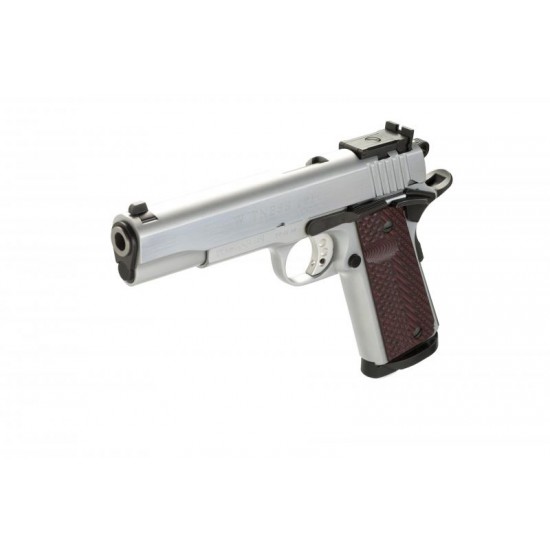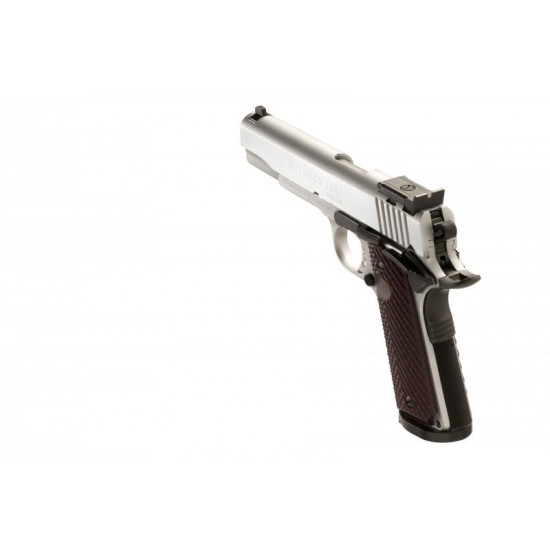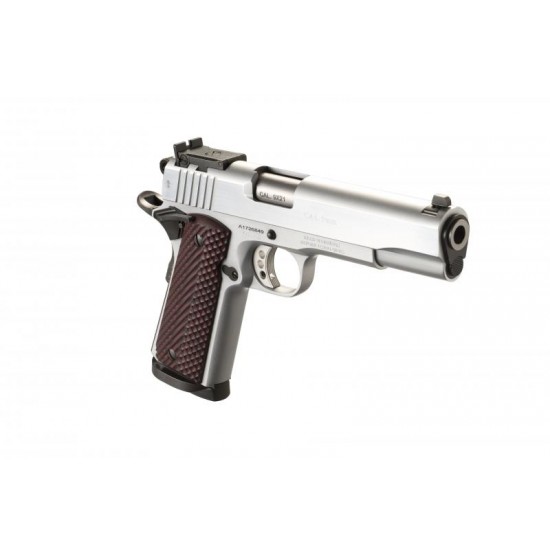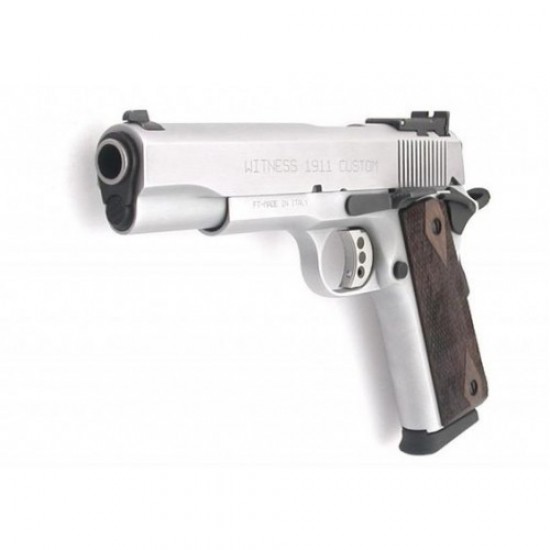 Tanfoglio WITNESS 1911 CUSTOM SILVER 9MM

Tanfoglio WITNESS 1911 CUSTOM SILVER (Hardchrome) 9MM. Comes with 4 - 10 round magazines.
Buy any Tanfoglio 1911 and get 2 Free 1911 9mm 10 Round Magazine for a total of 4 with the handgun.
Features Ambi Safety, Extended Slide Release Lever, Metal Triggerand fully adjustable Sights.
Single action semi automatic pistol made for target shooting and I.P.S.C. - Standard Class - and I.D.P.A. competitions.
It is similar to the classic 1911 and it has the same diemnsions and technical characteristics.
It has an ambidextrous safety, an extended slide stop lever, wooden checkered grips and fully adjustable rear sight.
It is available in cal..45ACP or 9mm blued or hardchromed finish.
Comes with 2 Magazines.
Stock:

3

Model:

Tanfoglio WITNESS 1911 CUSTOM 9MM

Weight:

1.00kg

Tangfoglio