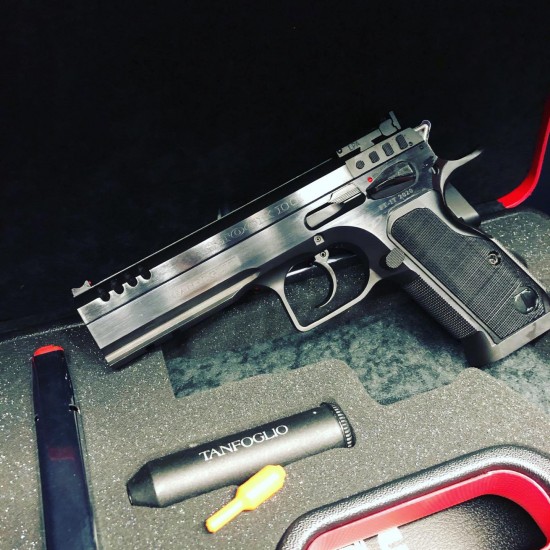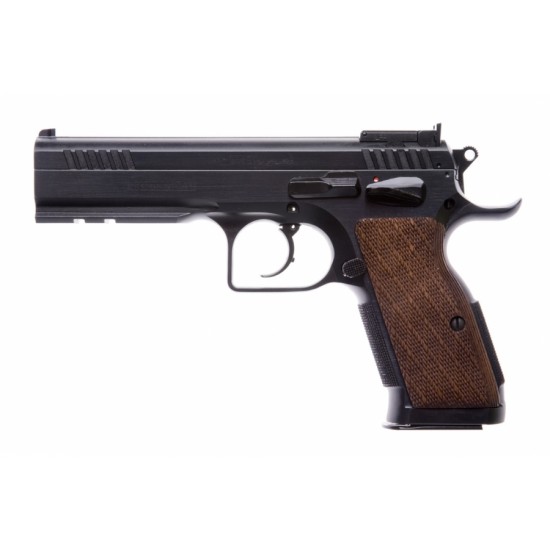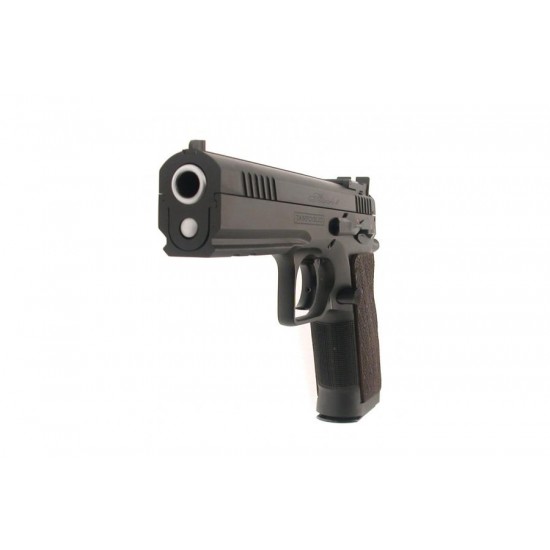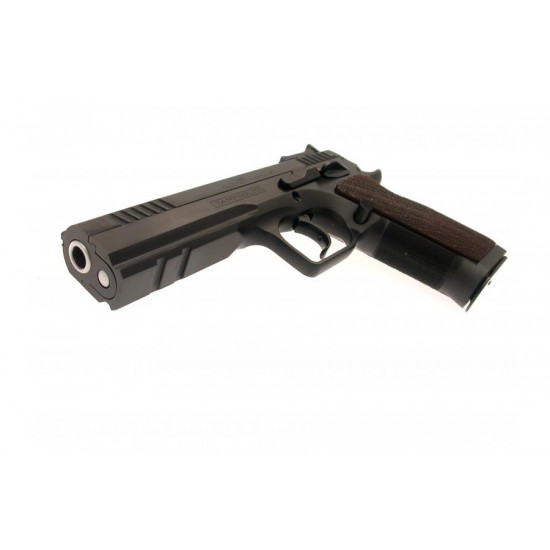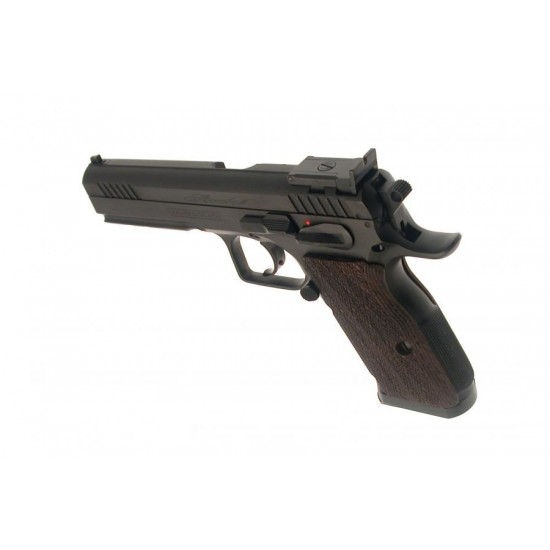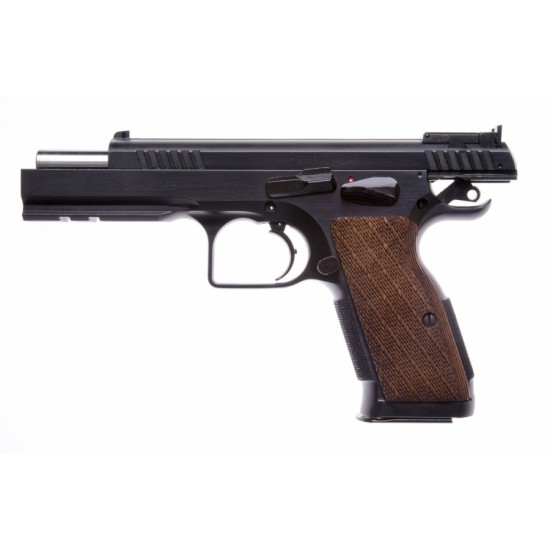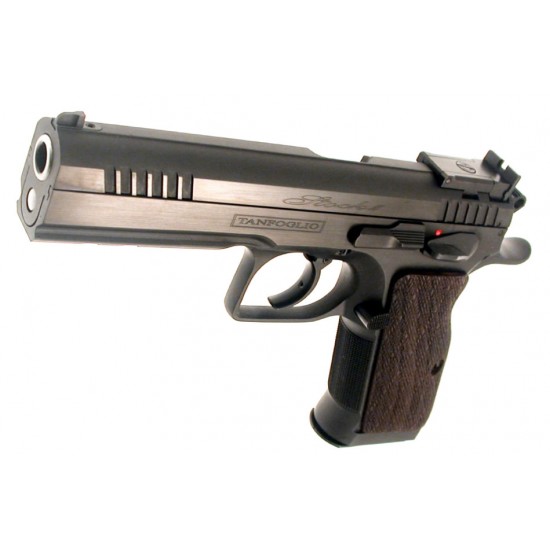 Tanfoglio Stock III Blued UNICA 9mm

Tanfoglio Stock 3 Blued Finish, 2-17 round magazines.  THese also have a UNICA Hammer and Sear for increased performance. Very simular trigger to Stock III Extreme.  The Magazines have metal Unica Base Pads.
(The Tanfoglio version of a CZ SP01 Shadow and Shadow II)
For those that demand nothing less than the best, Tanfoglio firearms are designed for and used by the very best in the sport. Each pistol takes into account all the various features desired and required by the top shooters in the sport to deliver the greatest competitive advantage possible. Before being released, the pistols are tuned in the Tanfoglio custom shop and a trigger job is done resulting in one of the smoothest trigger pulls available for an IPSC Production pistol. 
The Stock III model features a cylindrical barrel, large cocking serrations for positive slide manipulation, fully adjustable rear sights, integrated magazine well, and a full fore end up to the muzzle for supreme balance and recoil management. The frame and slide are made of steel, giving the gun significant weight to aid in recoil absorption. The comfortable, extremely ergonomic beaver-tailed grip allows for a high purchase on the pistol. All these features culminate in the ultimate DA/SA pistol in its class.
Specifications:
            Caliber: 9mm
            Capacity: 10
            Action: DA/SA
            Frame: Steel
            Slide: Steel
            Grip: Checkered Walnut
            Safety: Ambidextrous Thumb
            Finish: Blued
            Barrel: 4.9"
            Sights: Fixed Front, Fully Adjustable Rear
            Overall Length: 8.75"
            Weight: 41.9 oz
Comes With:
            2 magazines
            Sight adjustment tool
            Cleaning kit
Stock:

3

Model:

Tanfoglio Stock III Blued UNICA 9mm

Weight:

1.00kg

Tangfoglio