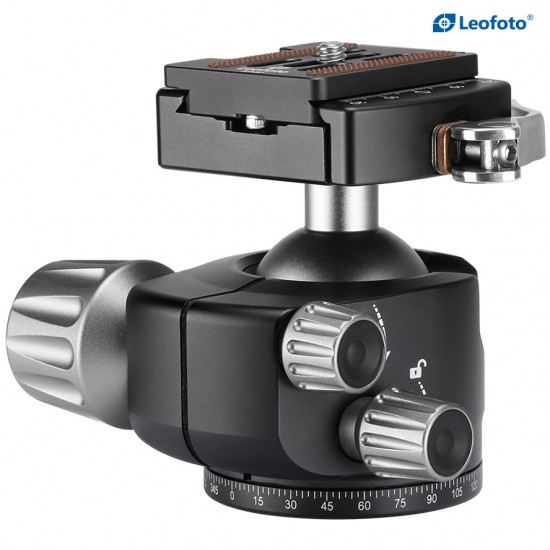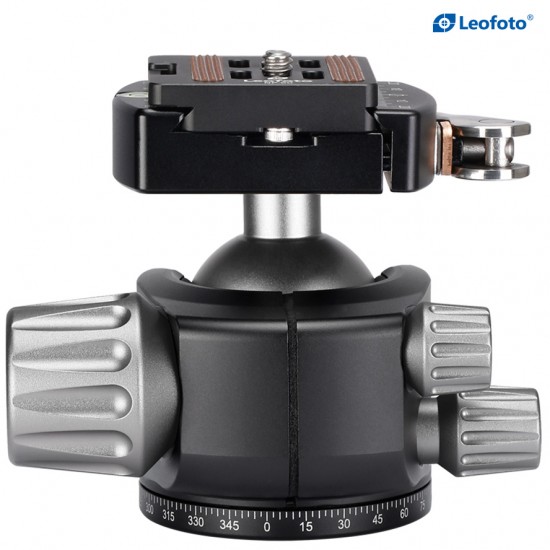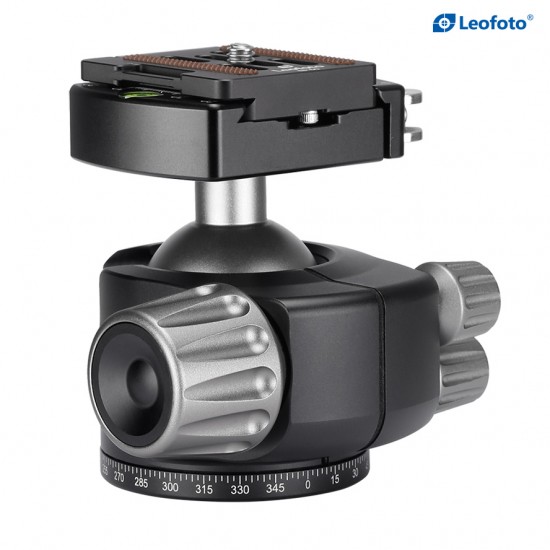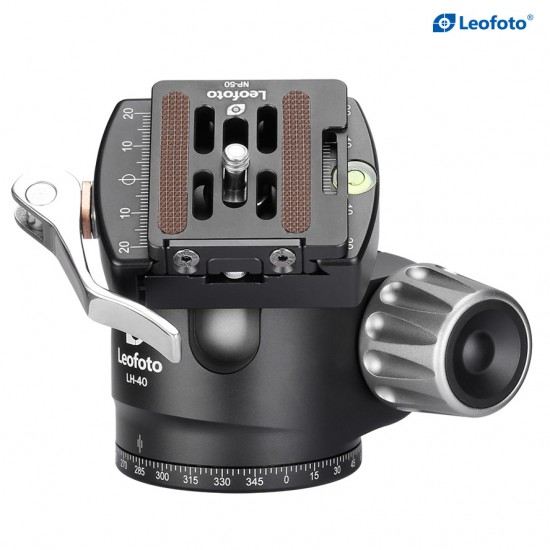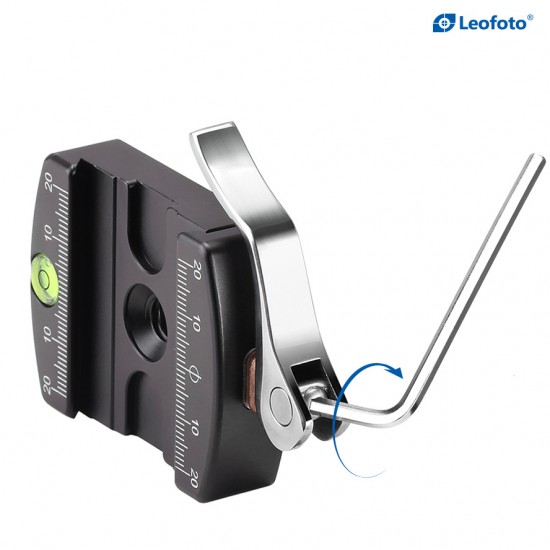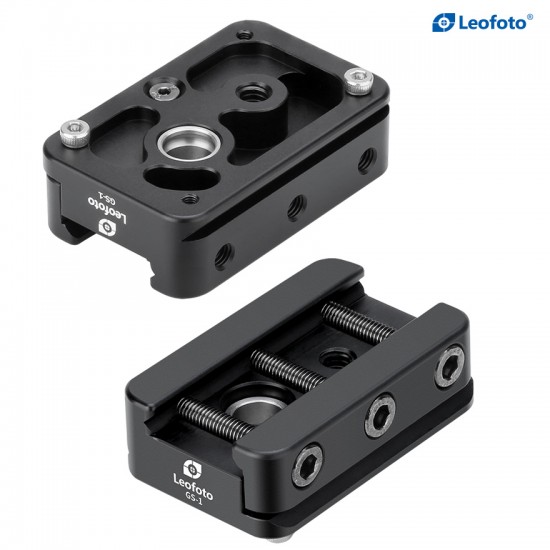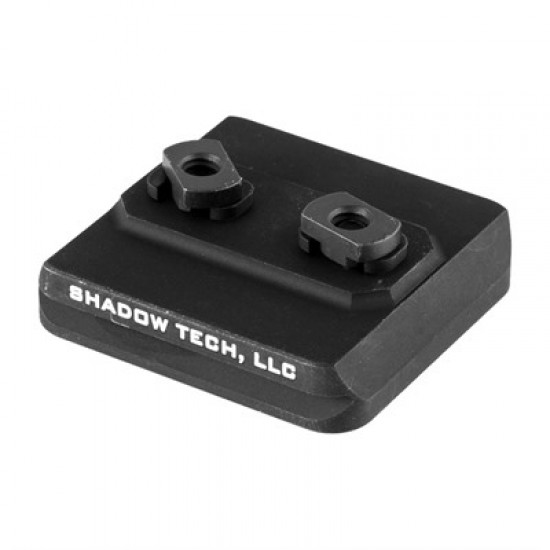 Leofoto LH-40LR Low Profile Ball Head with Quick Release Clamp
Leofoto LH-40LR+NP-50 Low Profile Ball Head with Quick Release Clamp with NP-50 Plare
Large diameter head for use with LS-364, LN-404 or LN-364 Tripods. Very smooth and well suited for heavy rifles. Optional ARCA mounting plates are available.
Securing gear with a knob-driven clamp, the LH-40LR Low Profile Ball Head from Leofoto comes with a quick release plate that goes on your camera for easy attachment and detachment while shooting. With a fixed height of 2.7" and a large ball diameter of 1.6", the low-profile design of this ball head allows it to safely support equipment as heavy as 44.1 lb.
The LH-40LR is compatible with Arca-type plates, and features a bubble level as well as distance markings at the top right next to where the plate is attached. A large knob on the right side is used for panning 360°, with notches on the base enabling 90° tilt in two directions for easy portrait shooting. Independent pan lock and friction control knobs are also available and can be used to easily fine-tune your composition. With a weight of 18.3 oz, the ball head is made of anodized aluminum for durability and goes on any tripod with a 3/8"-16 screw.
Uses a Quick Release clamp and a quick release plate to secure equipment as heavy as 44.1 lb
Low height of 2.7", with a weight of 18.3 oz and a ball diameter of 1.6" that lends it increased stability
Compatible with most Arca-type quick release plates
Capable of 360° panning, with two notches on the base that allow the head to reach a tilt angle of 90°
Three knobs for position adjustment, offering independent pan movement and tension control when used in conjunction
Bubble level and distance markings at the top, next to the plate, for improved use
Made of durable anodized aluminum, fits tripods with a 3/8"-16 mount
Product Details:
Ball Diameter: 40mm
Panning Base Diameter: 57mm
Height: 91mm
Mounting Hole: UNC3/8"-16
Max Load: 20kg
Weight: 530g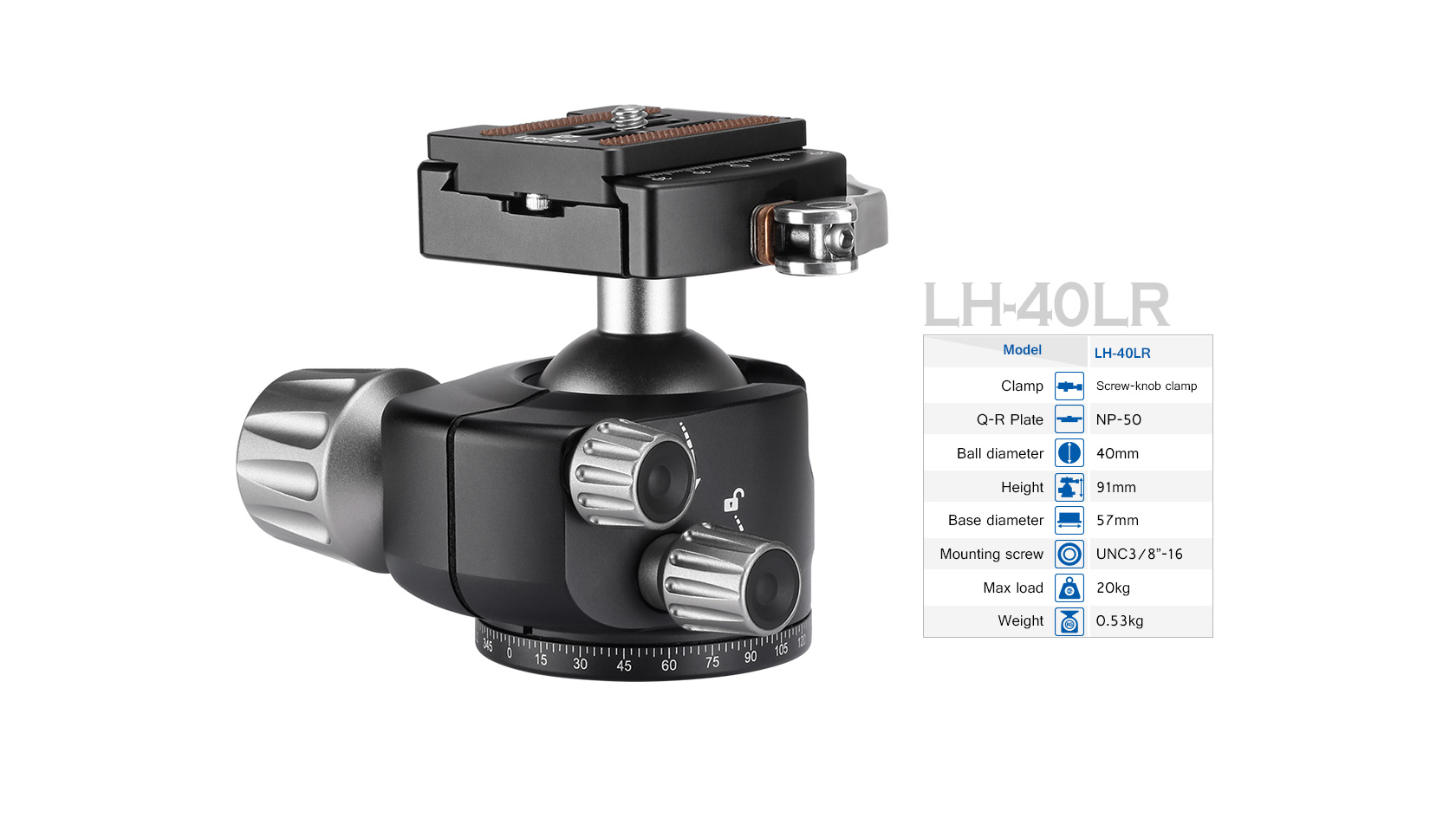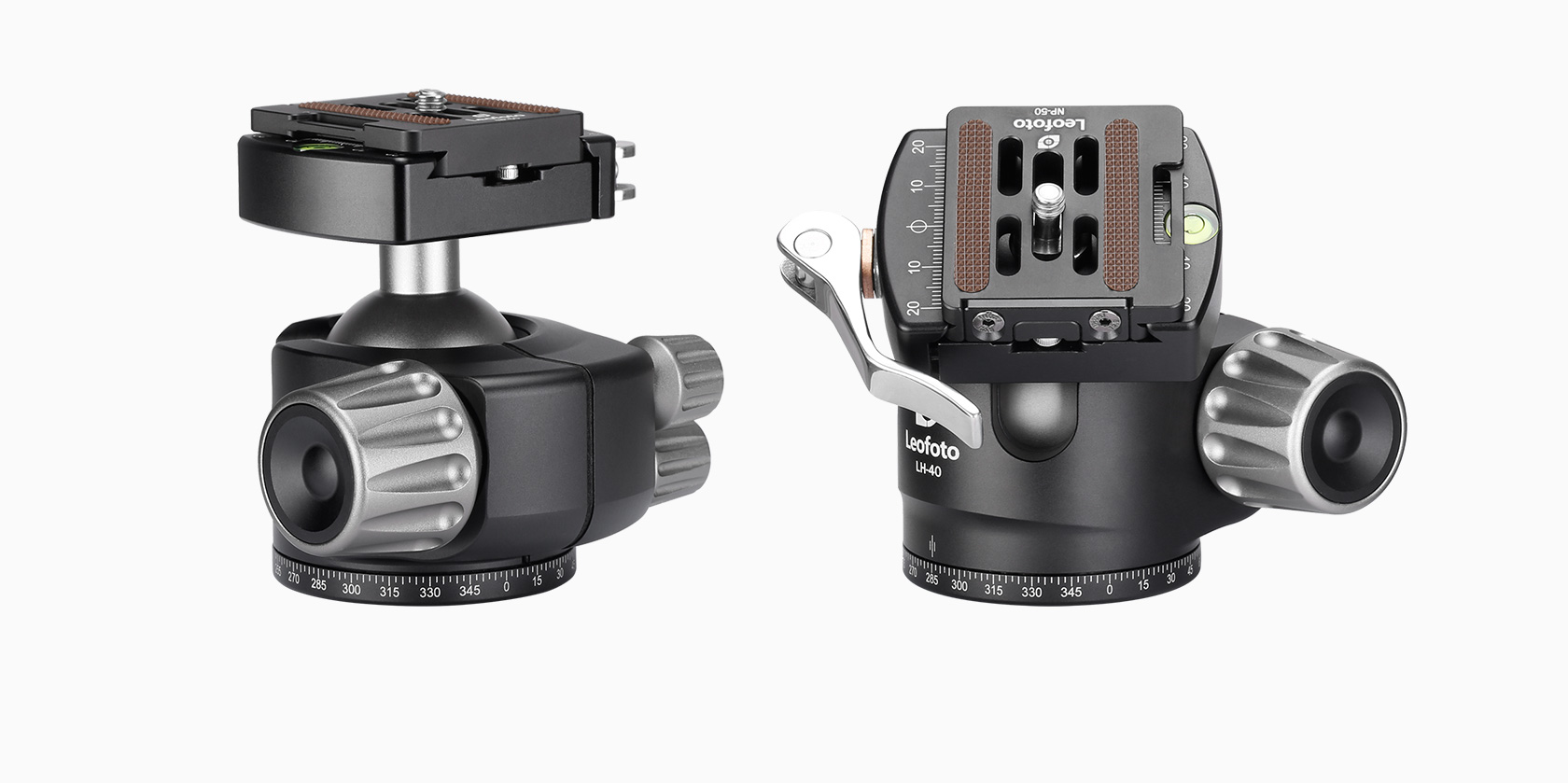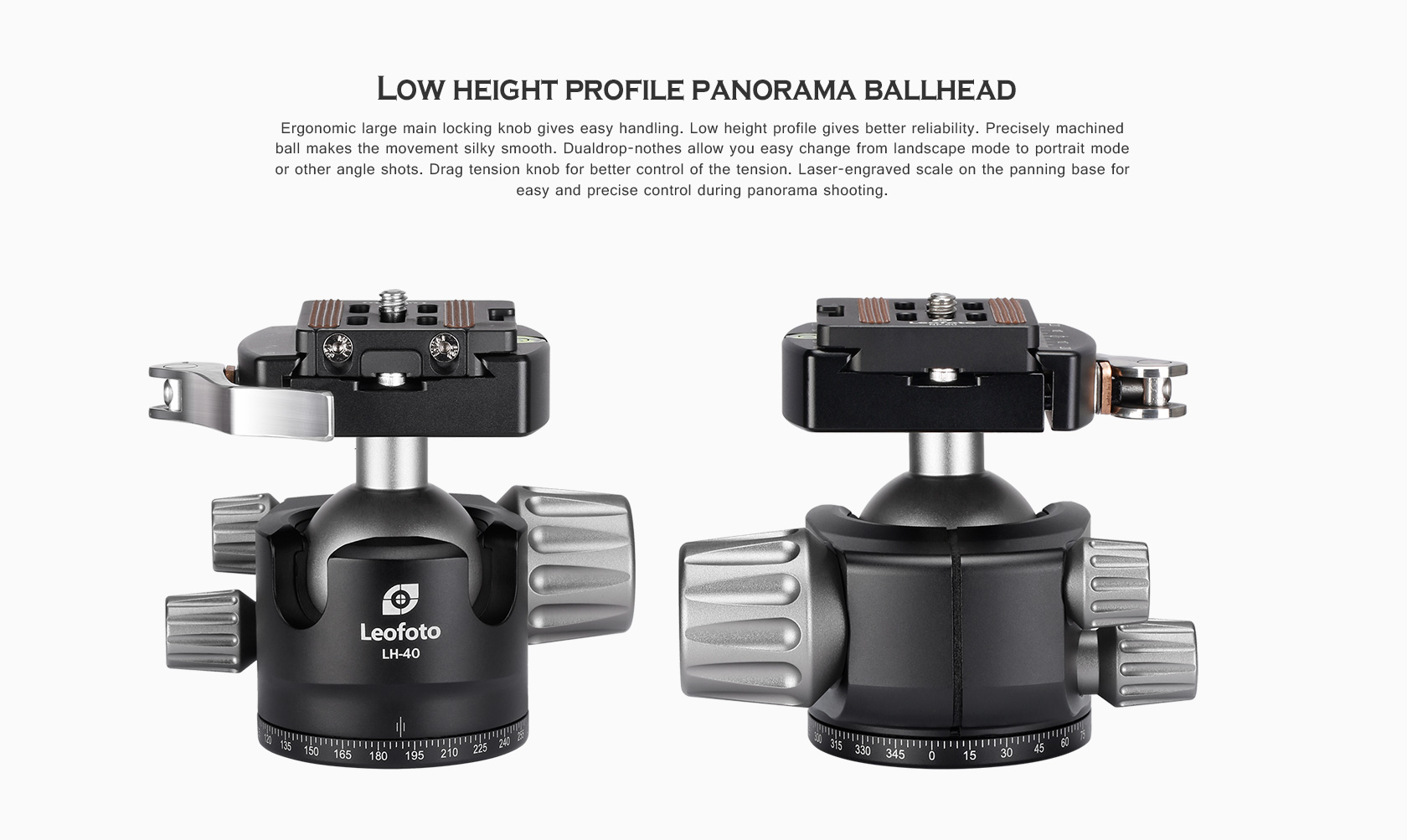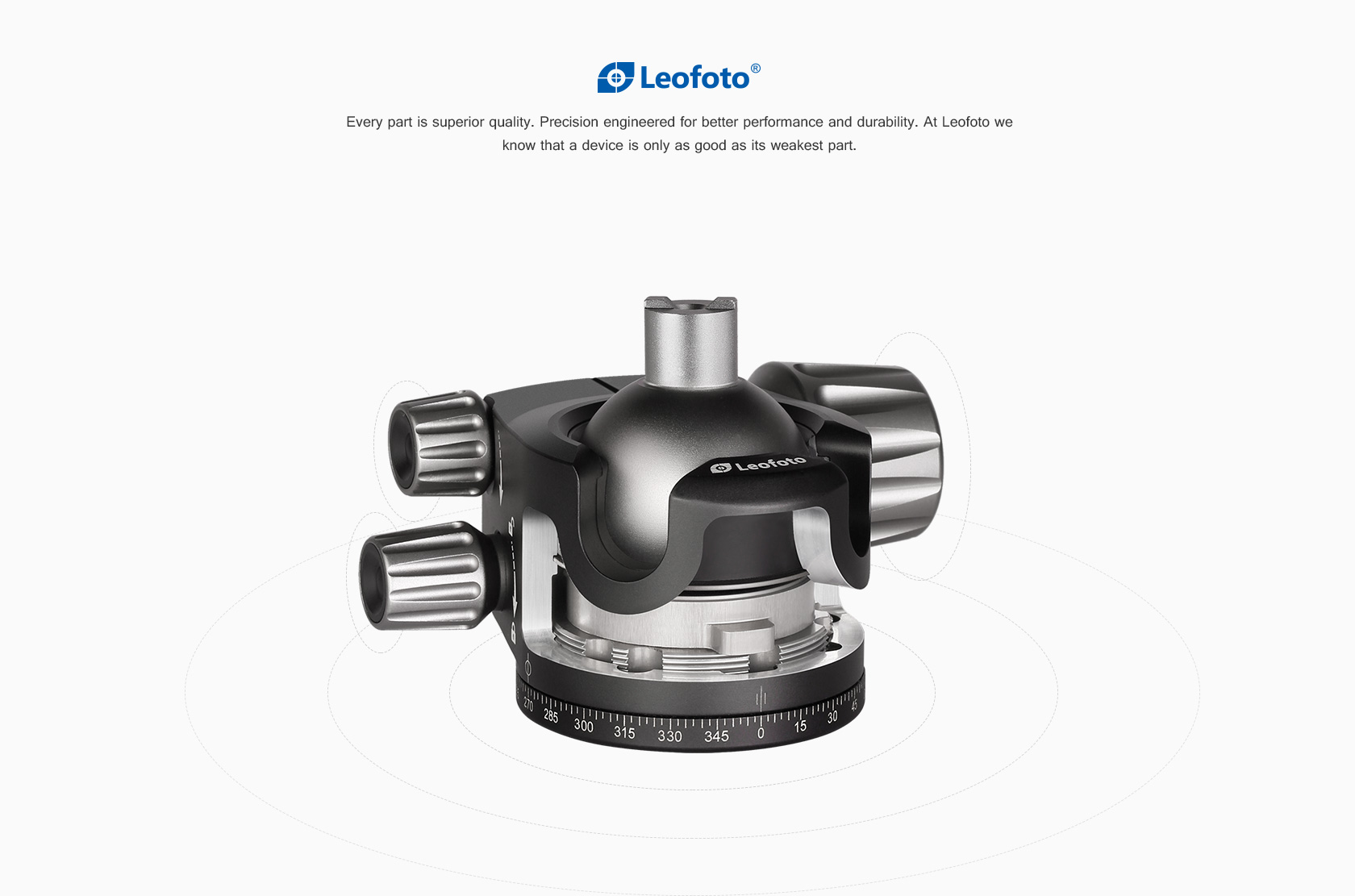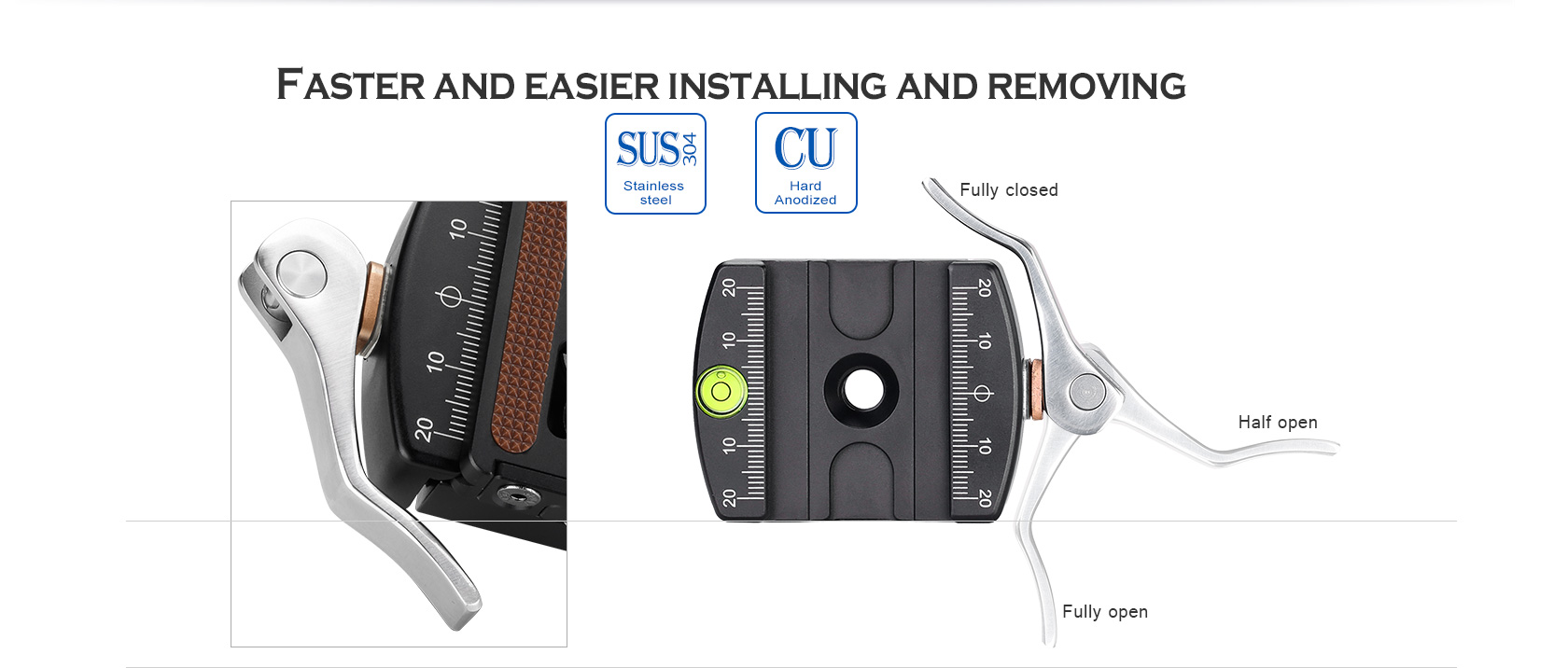 Stock:

12

Model:

Leofoto LH-40LR Low Profile Ball Head with Quick Release Clamp

Weight:

0.90kg

SKU:

LH-40LR+NP-50

LEOFOTO