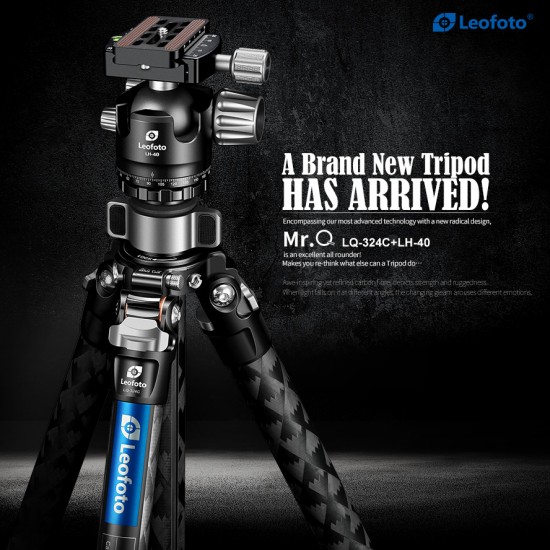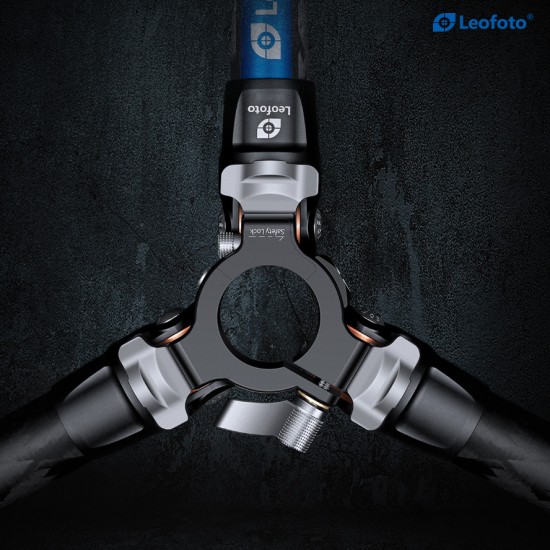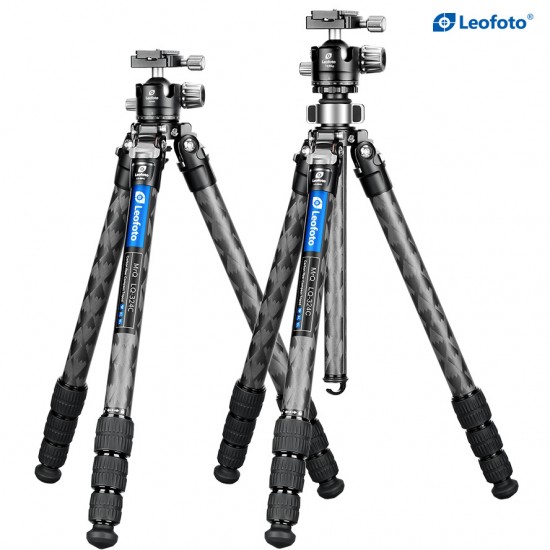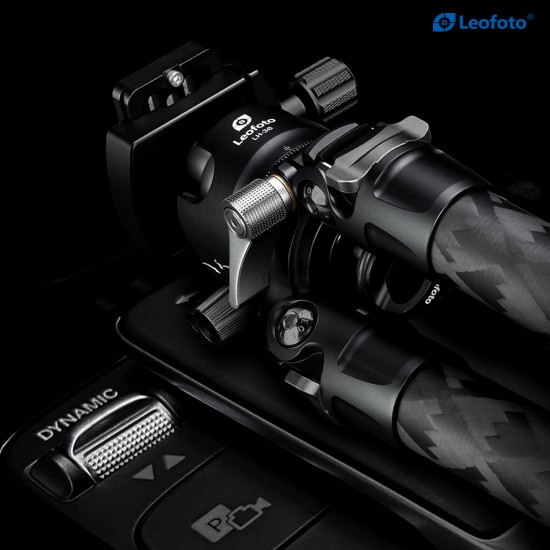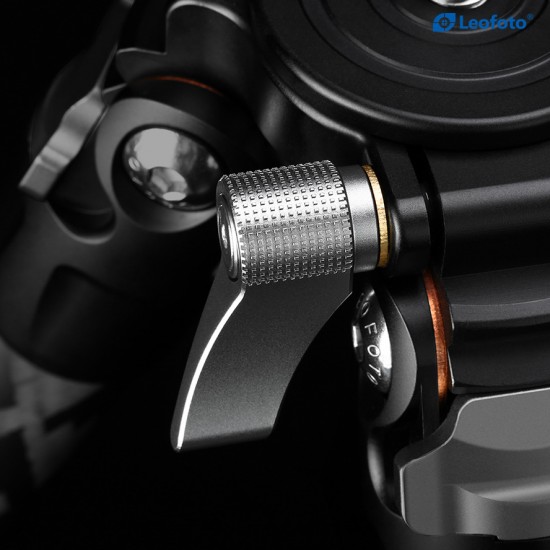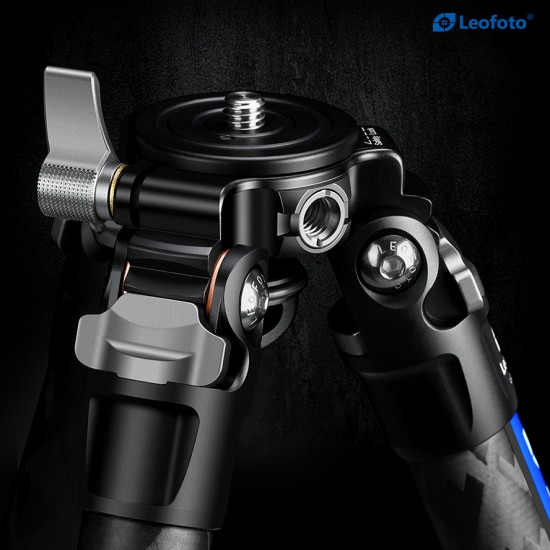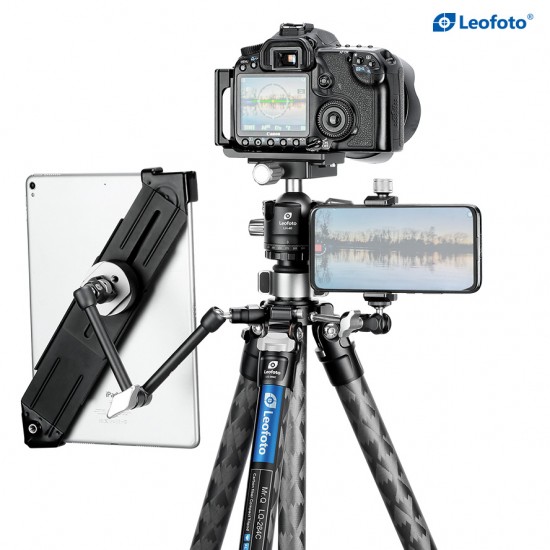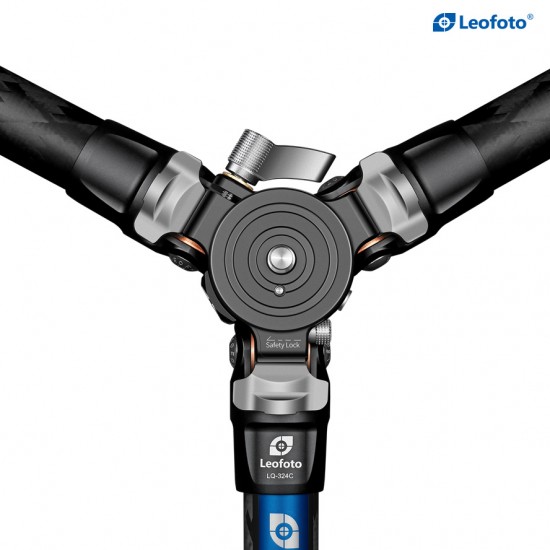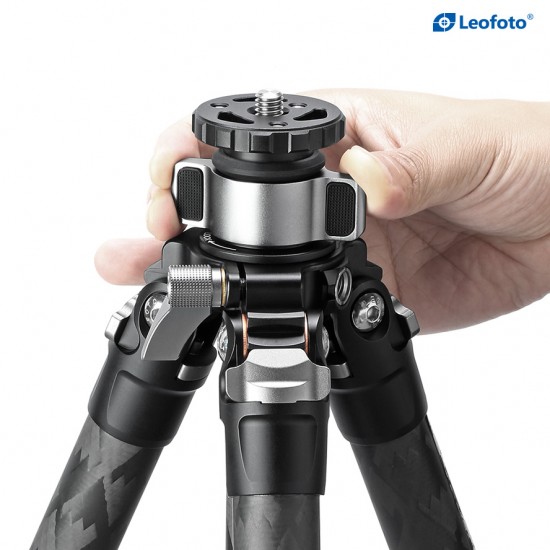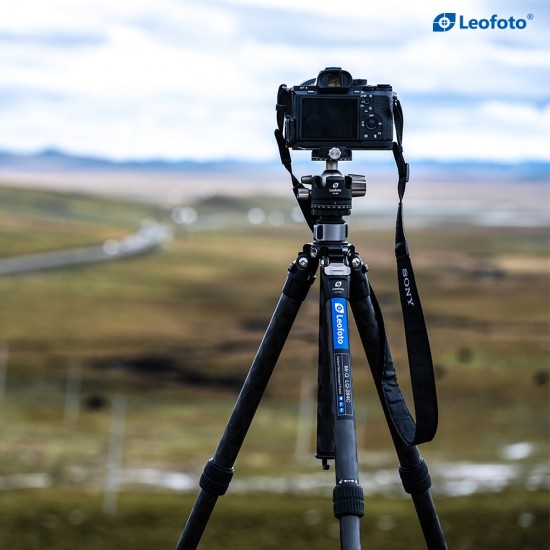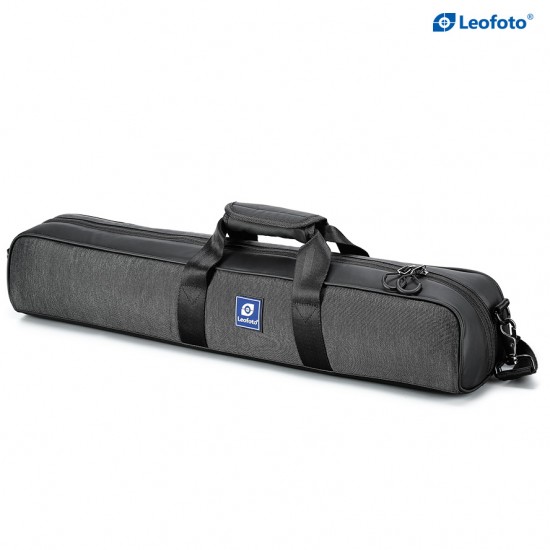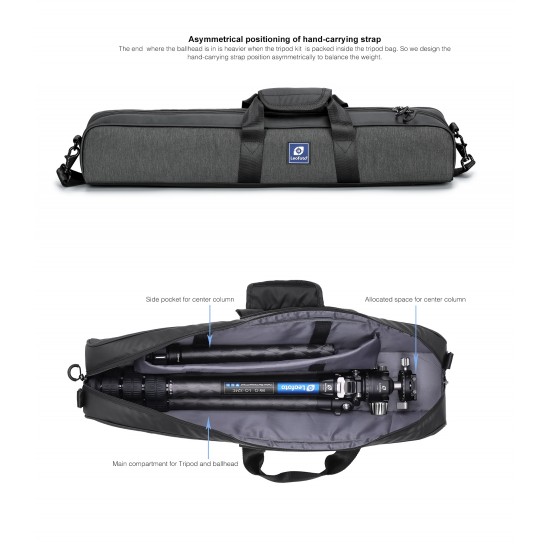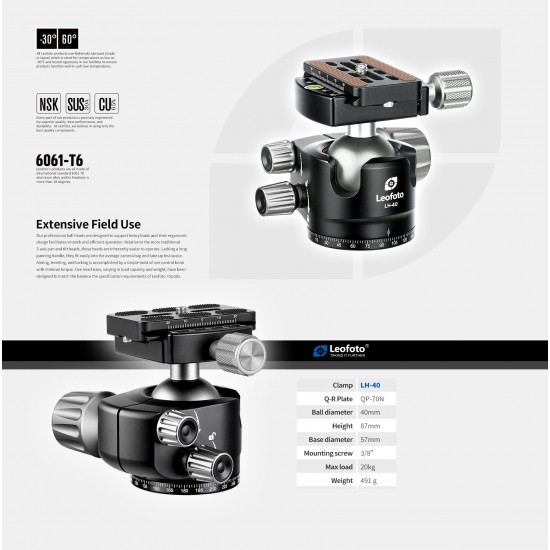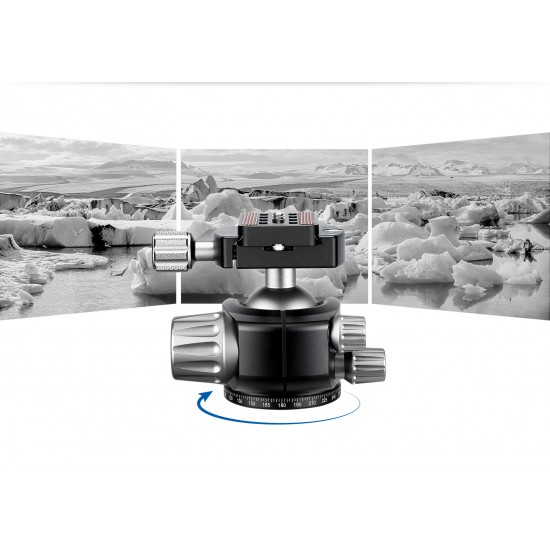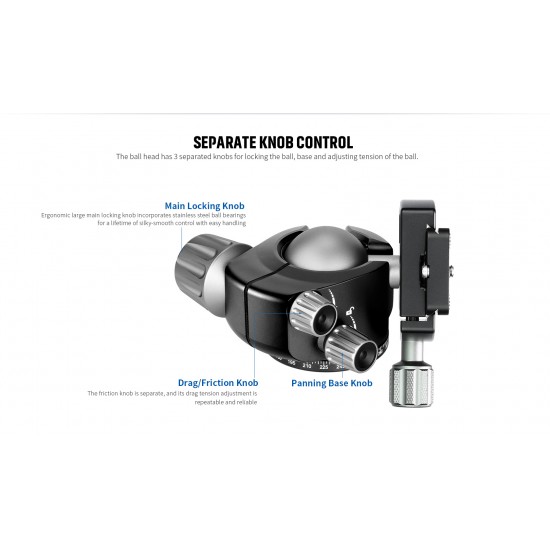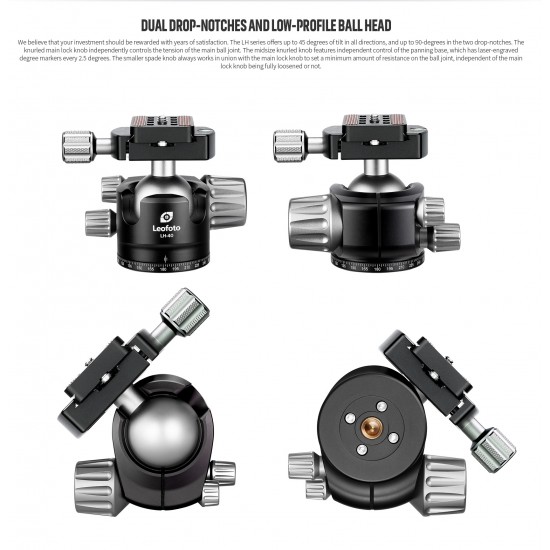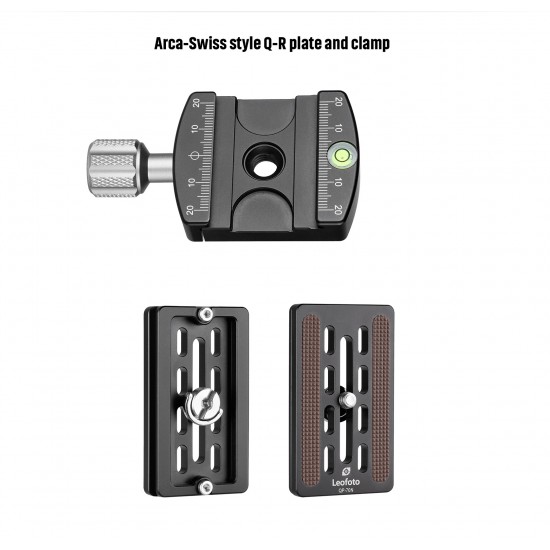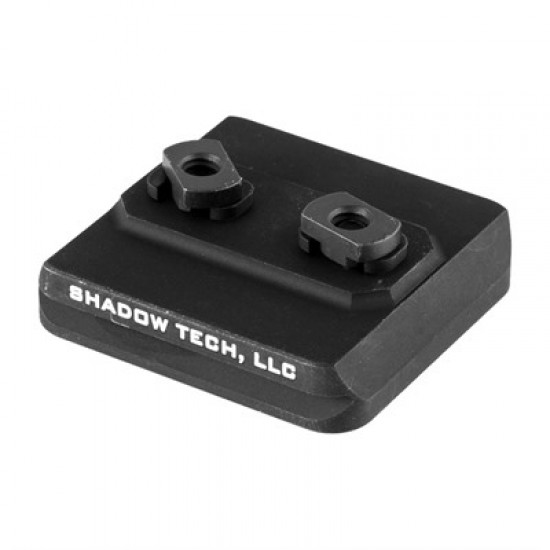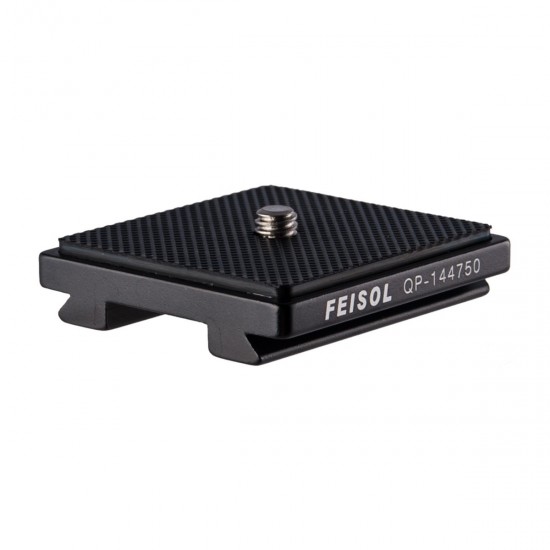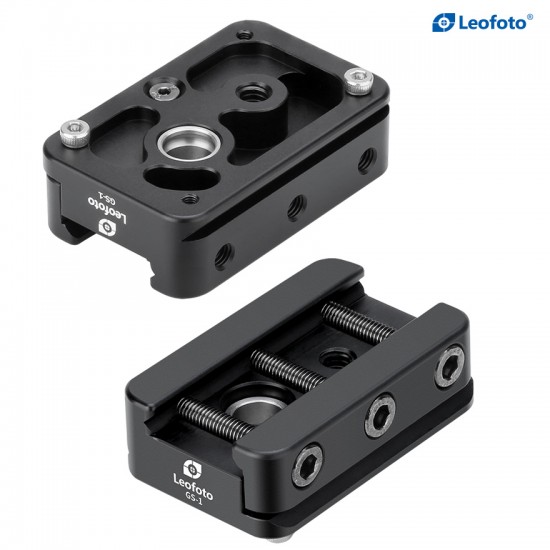 New Pre-Order



















Leofoto Mr. Q LQ-324C+LH-40 Tripod 32mm 4 Section
Leofoto Mr. Q LQ-324C+LH-40 Tripod 32mm 4 Section324C+LH-40 Tripod 32mm 4 Section. This is a small lightweight new generation (1.98kg with head) tripod and head suitable for backcountry shooting and camera work. Max Load Capacity 15kg. Comes with additional central column.
SKU: LQ-324C+LH-40
The versatile Mr. Q LQ-324C+LH-40 Carbon Fiber Tripod from Leofoto is a feature-rich yet lightweight tripod with a maximum height of 66.3" when used with the convertible 12" rapid center column and a maximum height of 54.9" when used with the camera platform instead. The legs feature independent spread to achieve level positioning on uneven terrain and to allow a low perspective minimum shooting height of 6.5" while still maintaining a load capacity of 33 pounds. 
The included low-profile LH-40 ball head is lightweight aluminum and features an Arca-type compatible quick release system. A precisely-machined ball provides ultra-smooth movements, and a large, ergonomically-designed locking knob enables the movement of the ball head to be controlled. Laser-engraved scales on the panning base provides precise control during panorama shooting, and dual drop notches provide the capability for rapidly changing from horizontal to vertical orientation.
Center column Length: 12.2"
 Platform Diameter: 2.2" / 56mm
 Lens platform and center column can be exchanged quickly
 Removable hook fits center column and platform
 Leg Axis feature one 1/4"-20 and one 3/8"-16 threaded accessory mounts
 Mushroom-shaped rubber feet for secure footing at any leg angle
 Included stainless steel spike foot set
Product Description:

Stock:

Pre-Order

Model:

Leofoto Mr. Q LQ-324C+LH-40 Tripod 32mm 4 Section

Weight:

1.93kg

SKU:

Mr. Q LQ-324C+LH-40

LEOFOTO