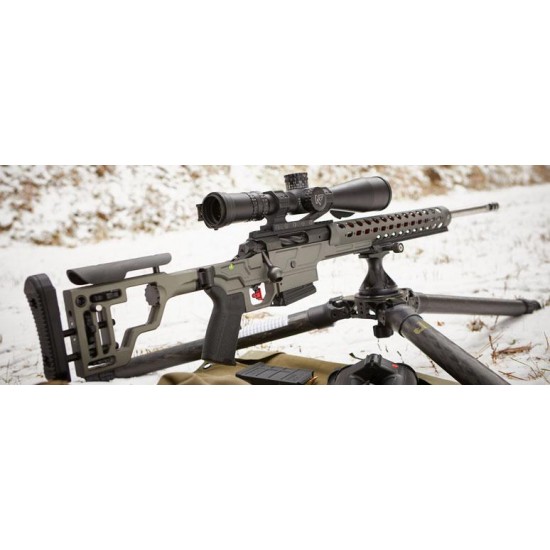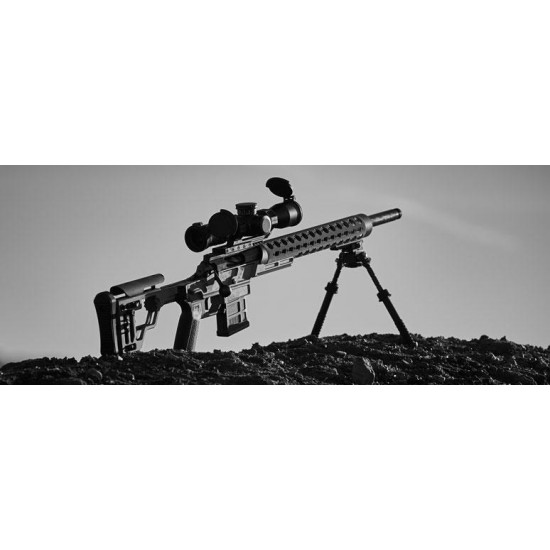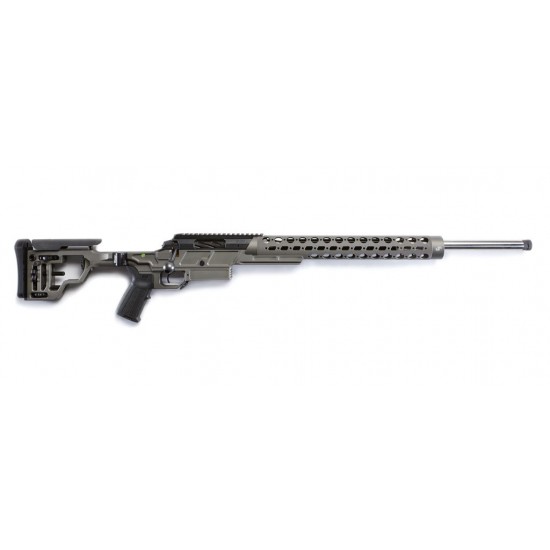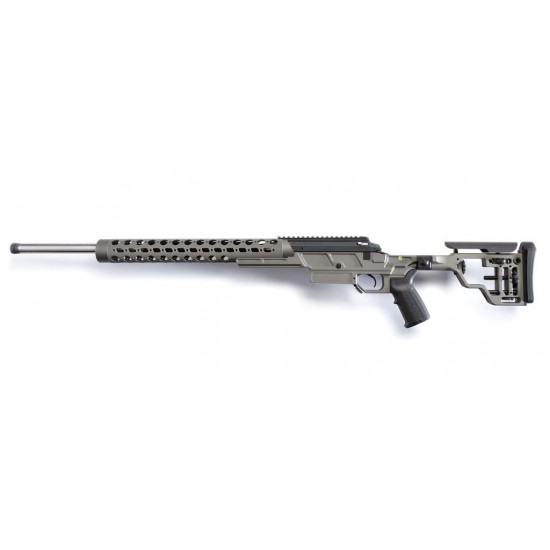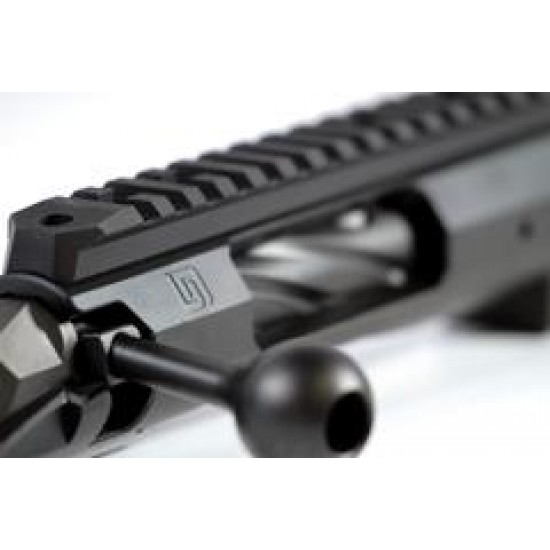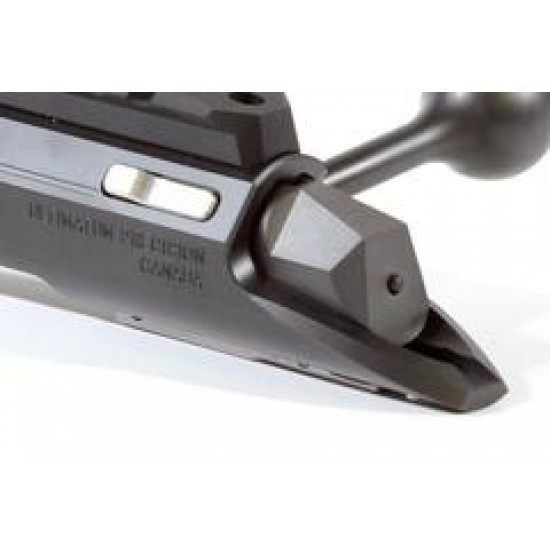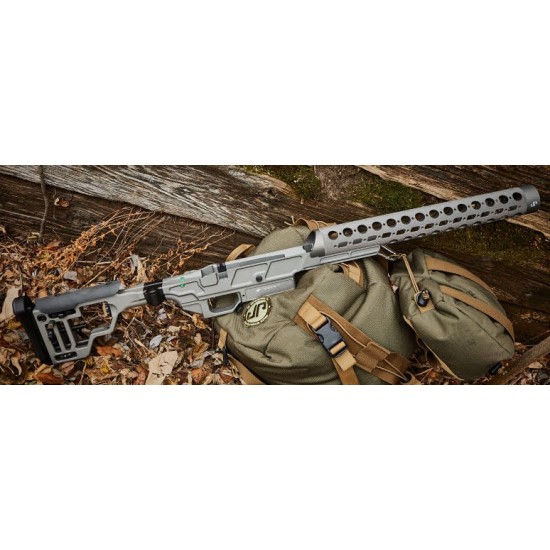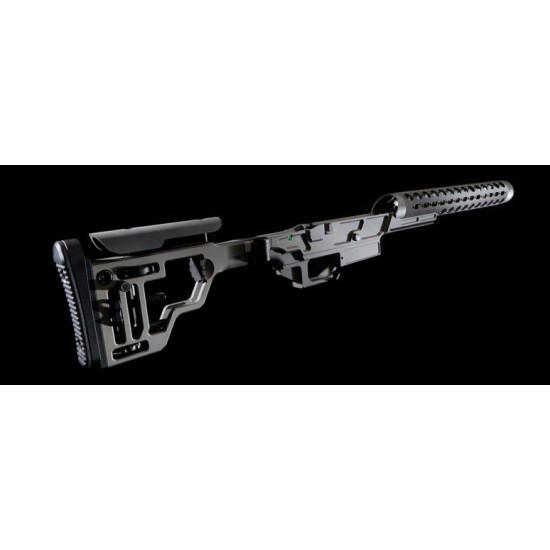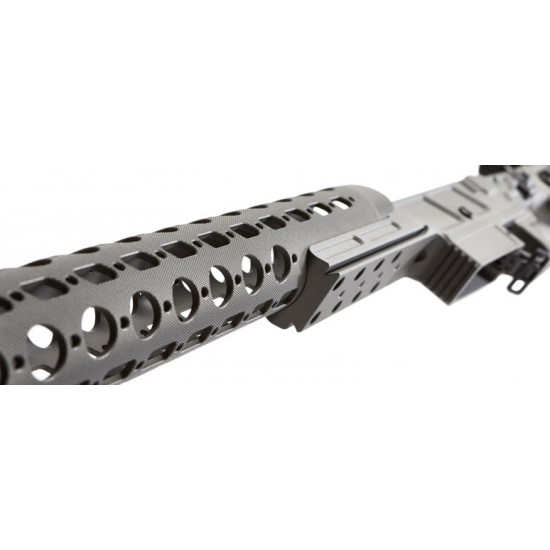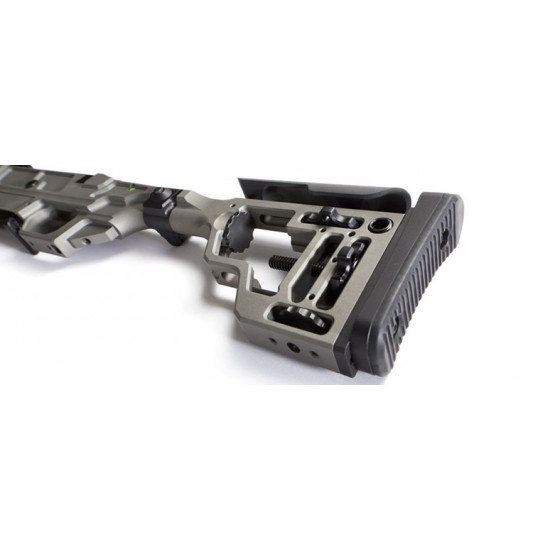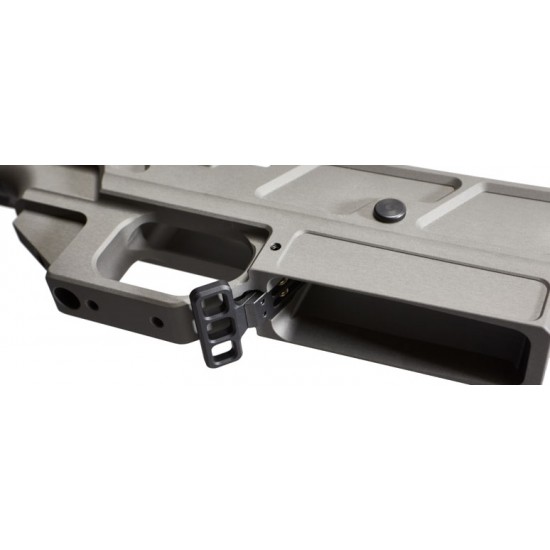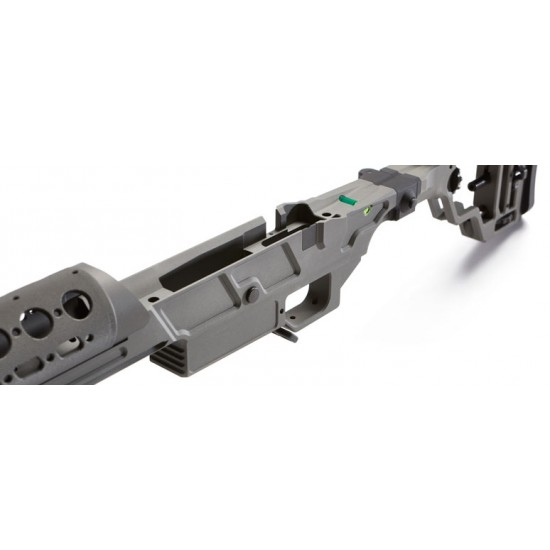 JP MR-19™ Manual Precision Rifle 6.5CM DEMO
JP MR-19™ Manual Precision Rifle 6.5 CM DEMO.  THis was our DEMO JP MR-19 and is in near new ocntition.  Probably 300 rounds through it and at a discounted proce. This rifle has a full length Acra Rail, Tank Braje and Black Teflon Coared Barrel and Brake.
Evolved from our previous generation manual rifles, the MR-19™ builds upon years of innovation in both chassis design and precision shooting technique. The result is a premier collaborative rifle system for long-range duty or competition made possible by the melding of two elements:
A precision-engineered and full-featured Deadline short action from Ultimatum Precision. Paired with a cryogenically treated JP Supermatch™ barrel and high-end match trigger, this unique short throw action offers far more than typical 2-lug Remington 700 designs.

The Advanced Precision Ambidextrous Chassis brings next generation fit and function to the bolt action. The APAC™ is a folding, ambidextrous, fully adjustable system compatible with AI-pattern magazines and all JP MK III Hand Guardaccessories, including Arca-Swiss.
Complete MR-19™ rifles are available in 6.5 and 6mm Creedmoor ready for quick shipment with other calibers and custom finishes available upon request. For the full range of available options, spec your custom MR-19™ build in our online Rifle Builder.
---
Base Rifle Specifications:
| | |
| --- | --- |
| Action: | Ultimatum Precision Deadline 3-lug action with 60° throw |
| Barrel: | Proof Research 26" 416R air-gauged, cut-rifled, cryogenically treated barrel |
| Barrel Finish: | Stainless steel |
| Muzzle Treatment: | 5/8-24 threaded attachment w/ choice of comp |
| Heat Sink: | JP Thermal Dissipator |
| Caliber: | 6mm Creedmoor | 6.5 Creedmoor |
| Chassis: | JP APAC™ precision chassis with folding stock |
| Grip: | Magpul MIAD |
| Forend: | JP Rapid Configuration w/ 11" Arca-Swiss adapter and QD sling mount |
| Trigger: | Single-stage, user adjustable (2 lbs. standard) |
| Accessories: | JP accessory pack including operator's manual, one 10-round magazine, test target (guarantees 1/2 MOA accuracy), custom foam compatible with Pelican iM3200 Storm Long Case and more |
Stock:

1

Model:

JP MR-19™ Manual Precision Rifle 6.5CM DEMO

Weight:

1.00kg

JP Enterprises